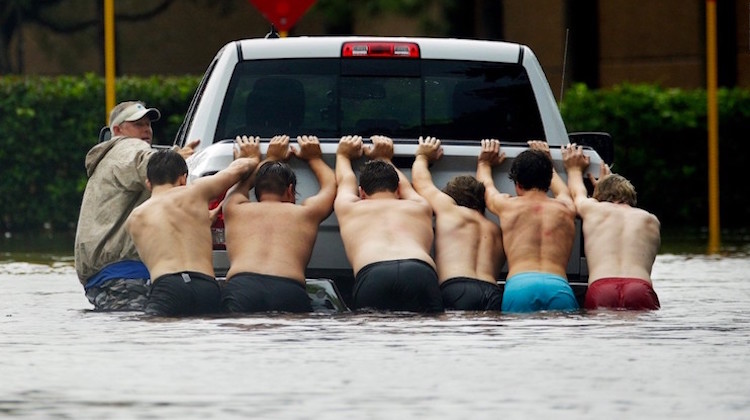 SEMA has partnered with the Automotive Aftermarket Charitable Foundation (AACF) to assist auto professionals in Houston, Texas, impacted by the devastating floods caused by Tropical Storm Harvey.
"SEMA is contacting member companies in southeast Texas and other affected areas, and will be taking part in aftermarket industry efforts to raise and distribute funds for assistance," said Chris Kersting, SEMA president and CEO. "As in the past, the clearinghouse for these efforts will be the Automotive Aftermarket Charitable Foundation. SEMA will be coordinating with the Foundation to aid aftermarket families affected by Hurricane Harvey."
AACF says funds collected will be distributed to families who rely on automotive shops for their livelihoods.
"The AACF is about taking care of its own. After all, if we don't take care of our own, who will?" says a statement on AACF's website.
"We are the only charity that enables you to help members of our industry that have nowhere else to turn. Volunteers, in addition to a small staff, do the work of the AACF so our overhead is minimal. This ensures that nearly all of the donations we receive go directly to those individuals and families that need it."
AACF was founded in 1959 to assist shop owners, employees and their families who've incurred great loss due to catastrophic illness or terrible accident.
"Although AACF doesn't claim to be a disaster-relief service, we will do our best to identify and assist those industry families that have immediate and unmet needs in keeping with our mission to support aftermarket families facing catastrophic circumstances," said Joel Ayres, executive director of AACF.
To support their efforts, make a tax-deductible donation on AACF's website or call 772-286-5500.