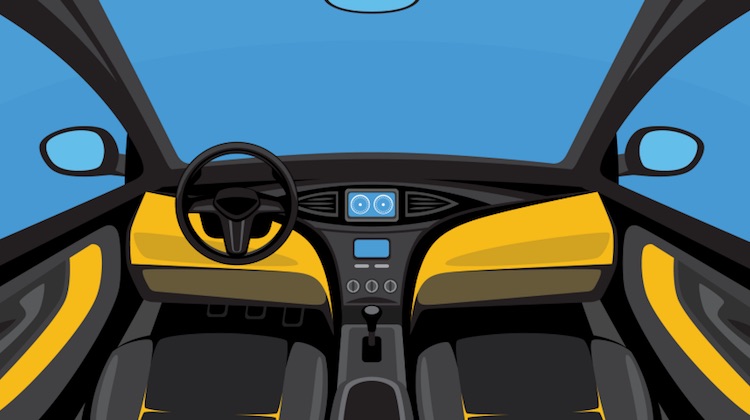 When most people imagine a new car design, they think of the exterior not the interior. However, inside the car is arguably more interesting and complex. It's where automakers are better able to differentiate themselves from competitors and win over customers by providing a truly unique and comfortable driving experience.
Automotive news website Driving recently published a fantastic article describing what goes into designing and building a modern car interior. The article is written from an automaker's perspective, but the process and considerations made are very similar to what auto upholstery shops go through.
Below is an excerpt from the article:
Interior design is especially challenging because of everything that goes into it. The seats must fit a wide range of drivers and occupants. There must be enough switches to control the features, and they have to be easy enough to reach and use. The designers have to decide on colours and fabric for the seats, and the type of carpet to use. […]
The interior design has to match the theme of the car, and a luxury sedan will have a different look from a sporty convertible or a family van. This will also affect the materials used: the pricier models will probably have soft leather upholstery, while a less-expensive family car will have child-friendly, easy-to-clean seats.
No matter what the fabric, the seat upholstery has to last through occupants getting in and out thousands of times. Most seats will usually have extra-durable material on the side of the cushions where people slide into the vehicle, as well as on the console and door panels where occupants rest their arms. All materials are tested extensively, including for abrasion, colour fading, and how they perform in extreme heat, cold, or humidity.
If there's a pattern in the fabric, it must be chosen carefully. If it's too big, it draws too much attention. "It's a lot of gut feeling," says Kerstin Schmeding, interior designer for BMW and Mini. "You see something and you know that it's wrong. Colours have to work with the environment and with the texture of the material. If the colour is too intense or too moody, you don't get the right expression, or it can look dirty or old."
Nothing the article states is news to auto trimmers. But shops — especially those that fabricate and upholster interiors from scratch — may want to share the article with their clients, as it provides an excellent summary of what goes into each and every project.
To read the full article, see: "How It Works: Designing Car Interiors"