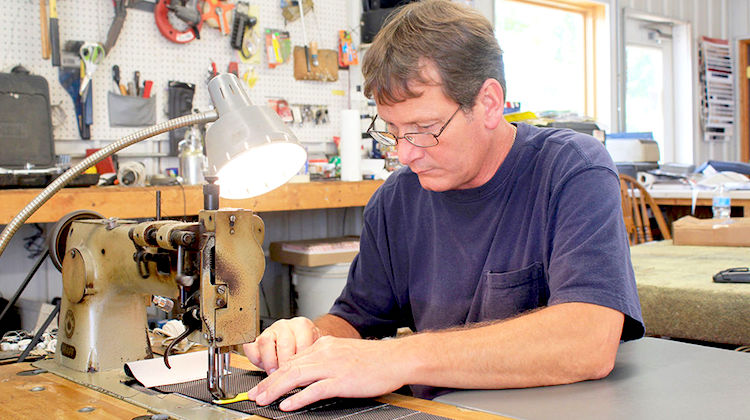 Last week, we published an article titled "How to Get Your Trim Shop in the News." Here's a perfect example of trimmer who did exactly that.
Dana Osborne of Osborne's Auto Upholstery in Logansport, Indiana, partnered with his local newspaper's "Fall Car Care" edition to educate his local community on how to care for their leather interiors. And, in the process, he promoted his shop.
Here's an excerpt from the article published in the Kokomo Perspective:
When it comes to leather seats in a vehicle, it's easier to protect them than to repair them.
According to Dana Osborne from Obsborne's Auto Upholstery, owners of cars with leather seats need to be proactive by cleaning and conditioning their seats regularly.
"People don't always do that, but it's definitely worth it in the long run. They need cleaned and conditioned so they stay soft without drying up and cracking," said Osborne. […]
When it comes to DIY leather repair kits, Osborne said not to bother with them, as he's never come across a product that works. […]
A full set of leather replacement sets, Obsborne said, typically runs between $1,200 and $1,400 at his shop.
While leather requires some maintenance, Obsborne said it has some perks. According to him, they look good, they're easier to clean, harder to stain, and don't absorb liquid as easily.
The article is short, simple and straight to the point. It provides the newspaper with something important to write about, while benefitting the greater community. And, of course, it promotes Dana's upholstery shop. This is exactly the type of article trim shops should pitch their local news outlets.
To learn how to pitch a similar article to your local newspaper, read "How to Get Your Trim Shop in the News." To read the full article in the Kokomo Perspective, see "Leather Seats Need TLC."