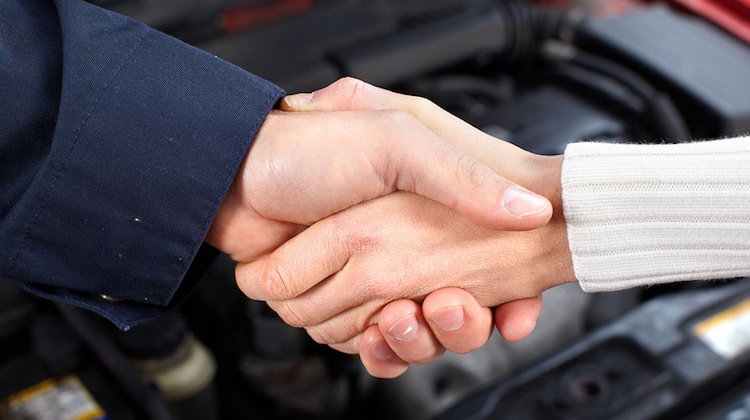 Lots of small businesses – especially those that specialize in niche services – barter. This can be a great thing, as it provides small-business owners with access to items and services they might not otherwise be able to afford. However, bartering isn't without its pitfalls.
Here's a list of five rules for bartering your shop's services. They're based on my years of experience exchanging upholstery work for everything from auto body work to even dental work.
1. Don't barter with strangers
You know what you bring to the table – years of experience, attention to detail, a solid work ethic and quality materials. How about the person offering to barter with you? If you're unfamiliar with his or her abilities, it's best to stay away. After all, anyone can say they do plumbing work. But how do you really know they're any good?
2. Establish values for the work being exchanged
If you normally charge $1650 to install a convertible top, don't barter your service for an item or service of lesser value. The whole point of bartering is for each party to extract similar value without having to exchange money. If one of you ends the transaction feeling slighted, then the relationship could be ruined. To avoid this, establish values for whatever is being exchanged.
3. Set a firm timeline
To ensure no one reneges on the deal, it's best to exchange services at roughly the same time. This way the transaction is agreed upon and completed before extenuating circumstances arise that could prevent one party from fulfilling his or her end.
In some instances, it's not possible to exchange services at the same time. This is especially true of seasonal work and auto shops working on different vehicle builds. Situations like this aren't a big deal if you followed rule 1: Don't barter with strangers. Because you know and trust the person your bartering with, you can generally trust that he or she will follow through with the deal at the appropriate time. Just make sure you get it in writing…
4. Set your terms
It's important for both parties to be as specific as possible so that everyone understands what's being exchanged and when it's going to happen. To help alleviate confusion, write down your terms just as you would a sales receipt – including items or services being exchanged, relative value and timeline. Both of you should sign it.
Remember, specificity is key. The last thing you want is a person coming back to you saying he was under the impression his seats would be upholstered in leather – not vinyl.
5. Only barter when it makes sense
You're running a modern, small business that needs to pay its bills and taxes – not a medieval farm trading tomatoes for cucumbers. Therefore, you need to make money. While bartering can be a fun and mutually beneficial experience, you should reserve it for rare occasions where it makes the most sense to you.
To read more business tips and advice, check out The Hog Ring's "Better Business" section.