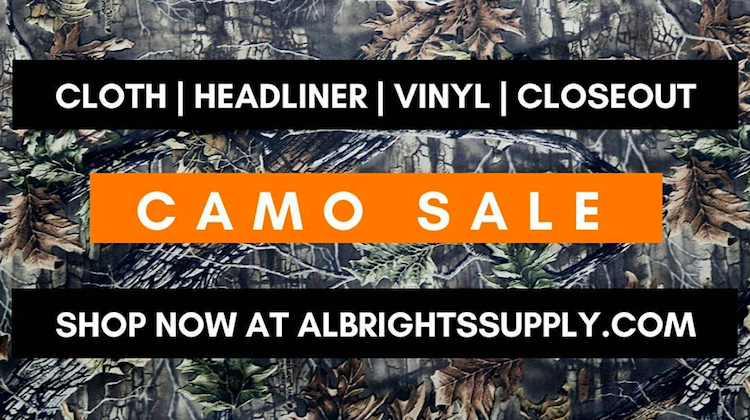 Auto upholstery shops, especially those in rural areas, receive lots of requests to upholster cars and trucks in camouflage. Fortunately, Albright's Supply carries a wide range of materials in camo patterns — and this month, they're all on sale!
Throughout December, Albright's Supply is hosting a Camo Extravaganza! That means huge savings on their entire inventory of camouflage cloth, vinyl and headliner fabrics.
Whatever you need, they got it. Popular patterns include True Timber, Mossy Oak, Hidden Creek, Superflauge and even Digital Camo!
Of course, the sale is only good for as long as supplies last — so act fast!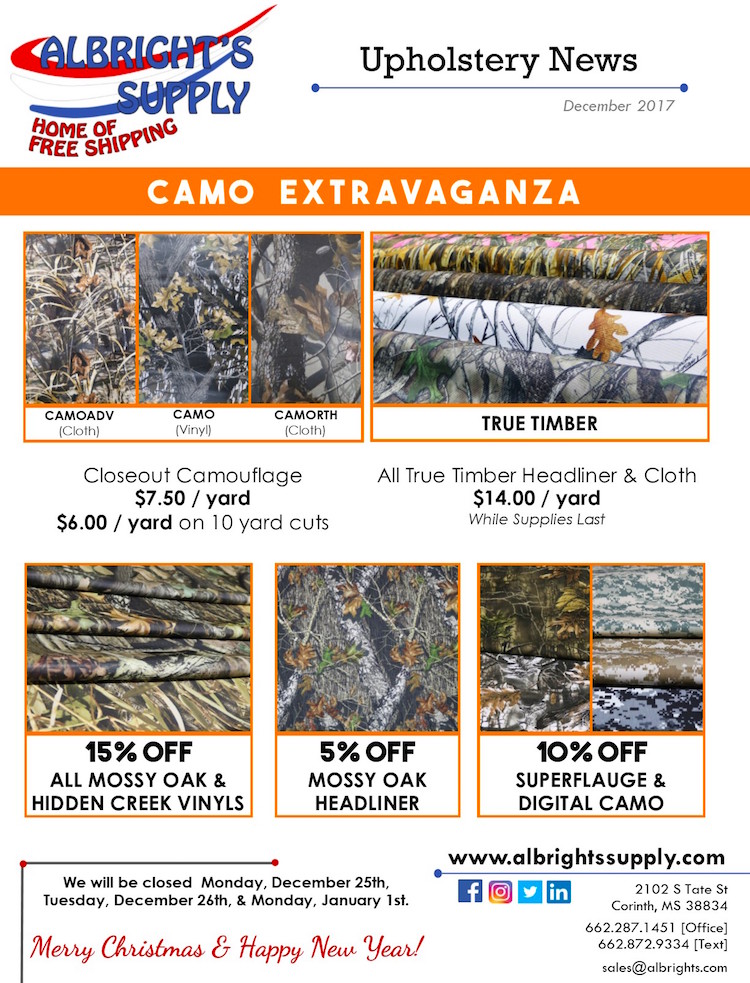 Family owned and operated since 1947, Albright's Supply has its feet planted firmly in our craft. Chris Albright, who runs the company, is a second-generation trimmer who grew up cutting, sewing and installing seat covers just like us.
To learn more about Albright's Supply and browse their online inventory, visit AlbrightsSupply.com. To set up a business account today, call: (662) 287-1451.
Of course, you can also follow Albright's Supply on Facebook and Instagram.