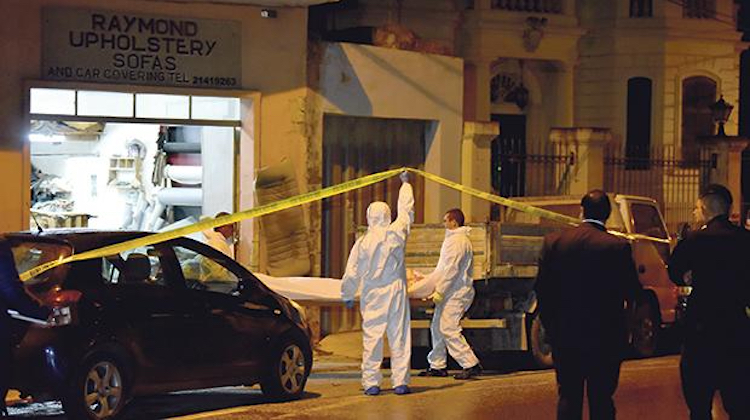 An auto trimmer is fighting for his life and a customer is dead after a gunman entered an auto upholstery shop in Attard, Malta, and unleashed a torrent of bullets on the two men.
Police are investigating the shooting, which occurred at Raymond Upholstery last month, but have yet to identify a suspect or motive for killing.
According to Times of Malta, customer Angelo Mangion entered the auto upholstery shop on the evening of November 17 to inquire about a motorcycle seat. He was speaking with shop owner Raymond Grima when an unidentified man arrived on a motorbike and sprayed 10 bullets at the men.
Mangion was shot three times and died on the scene. Grima, who was shot four times, survived but remains in hospital in critical condition.
The brazen assault left the entire island nation shocked. Writing on Facebook, Mangion's daughter said: "Why did they take you away from us so innocently? You were so happy to go inspect the motorbike seat."
A police investigation has identified Grima as the likely target. But it remains unclear who pulled the trigger and why.
"It is really hard to say what has happened here. These are two people with clean records, seemingly unrelated. We just don't know yet," a police source told Times of Malta.
Authorities are asking the public for any information that could lead to an arrest.