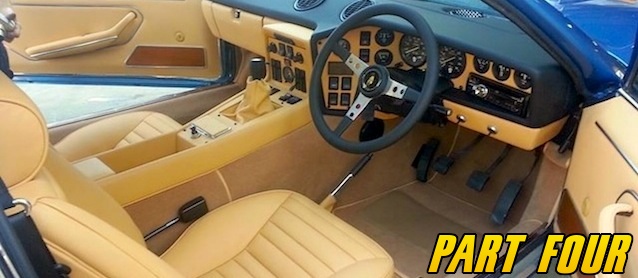 Over the last two months, we've followed master trimmer Brent Parker of Brent Parker Motor Trimming in Glenorie, Australia as he restored and customized the interior of a rare 1974 Lamborghini Espada — transforming it from boring to beautiful.
In part one of our four-part series, we saw Brent tear down, rebuild and wrap its dashboard and console in stunning beige Napa leather. In part two, he showed us how he restored its foam seat cushions, trimmed its seats and embossed its headrests with Lamborghini emblems. And in part three, we followed Brent as he recovered its door panels and adorned them in flawless French seams.
In the fourth and final installment of our series, Brent shows us how he handcrafted the luxury supercar's carpet, headliner and hood lining. And, finally, we take a look at the complete project.
Part IV: 1974 Lamborghini Espada carpet, headliner and hood lining
Brent took no shortcuts in trimming any aspect of the Espada's interior — so he certainly wasn't going to start with the carpet. He did some serious preparation work to ensure it met his customer's high standards.
"The owner wanted Dynamat installed, so the whole floor had to be stripped down to bare metal washed and cleaned," he explained. "I then heat-proofed the floor."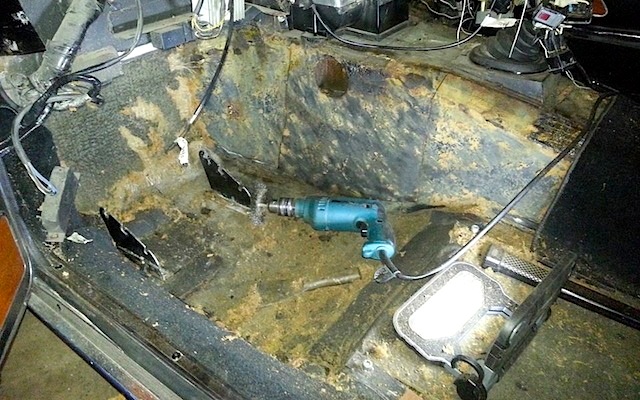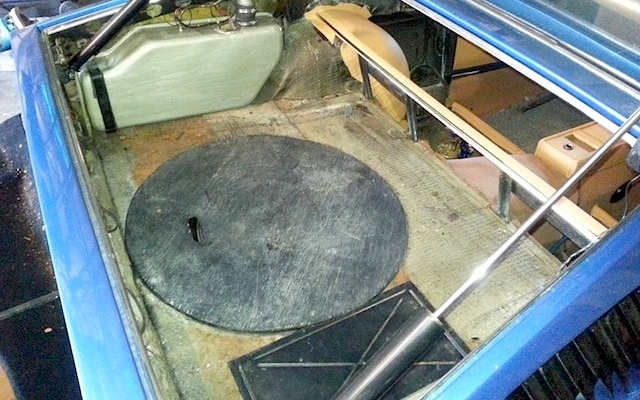 After installing Dynamat, Brent added a second layer of insulation by covering the floor with carpet jute padding.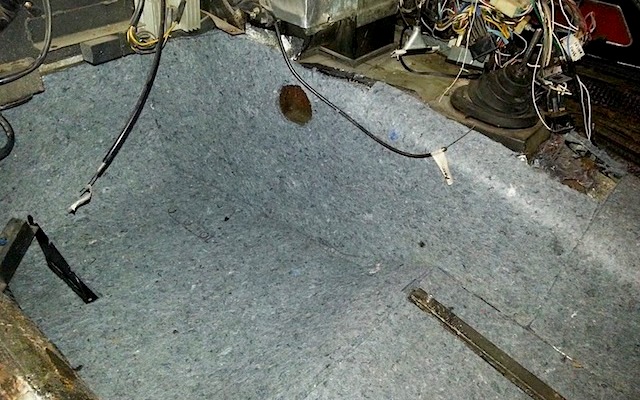 Brent turned to Wilton Wool III carpet to find the perfect shade of carpet to match the beige Napa leather he used throughout the rest of the cabin. "I find it a really nice carpet to work with and I used about nine or so yards including the trunk," he explained.
Of course, the carpet had to be crafted from scratch. "I cut and made all my own carpet patterns then bound it with leather," Brent said. He also glued a thin layer of felt to the back of the carpet "to give it more body."
Brent began the install by wrapping the transmission tunnel.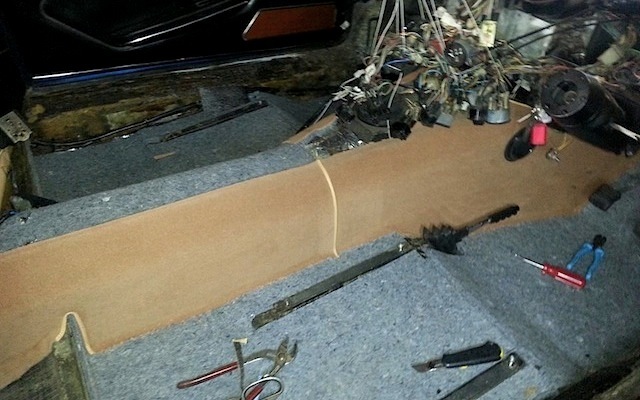 Next came the floorboards, kick panels and sills. Brent wasn't satisfied with the way they were done from the factory, so he improved on the design. "When I look at the carpet I think to myself, 'How can I improve the look of this?' Whilst I always try to stick to original, sometimes I think it should be done differently. I then go to the customer to discuss all the options and why I think it should be changed, and in this case I thought it was necessary to change it."
"Originally, the floor mats from front to back were done in at least four pieces and it looked terrible and you could also see the seat runners. So I said to the customer I think the entire floor from front to back should be done in one piece which also flows over the seat runners which made for a very clean and simple sharp look that doesn't look messy."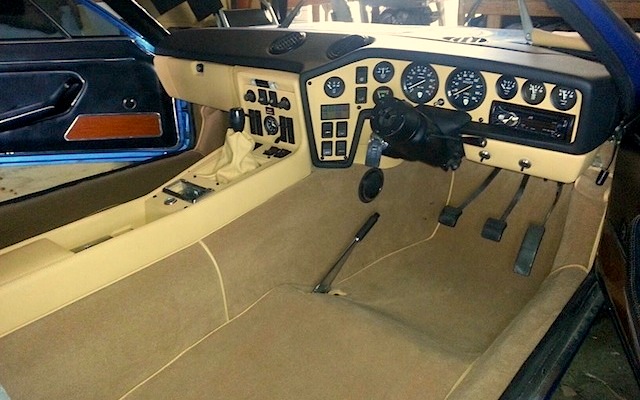 No detail was overlooked. Take note of the passenger-side footrest trimmed in wool carpeting and the beautifully embroidered Lamborghini emblem on the floor mat.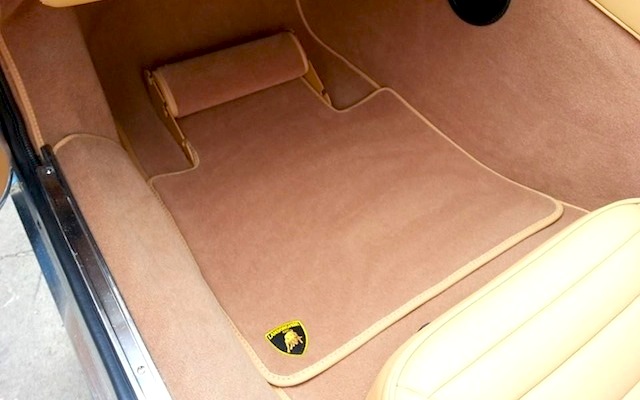 Of course, the cargo hull had to be carpeted as well.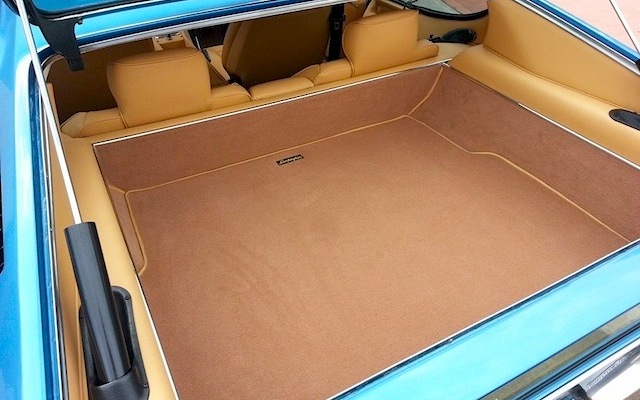 Believe it or not, the hood lining of the Espada was originally upholstered in diamond-pleated vinyl —which Brent completely redid.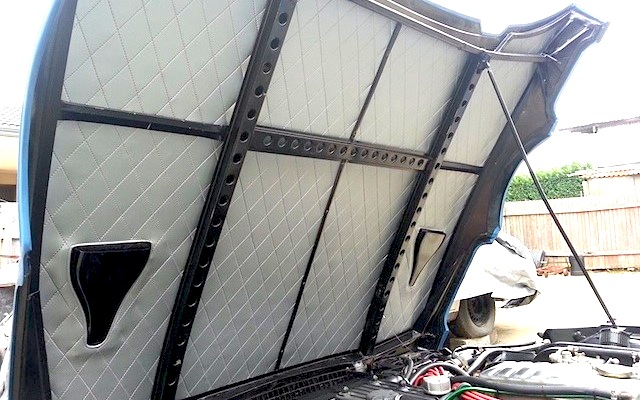 While the headliner was upholstered in off-white perforated vinyl, the sunvisors were covered in the same beige leather used throughout the rest of the cabin. However, Brent had to customize and trim the visors from scratch to accommodate mirrors that were not originally equipped in the car.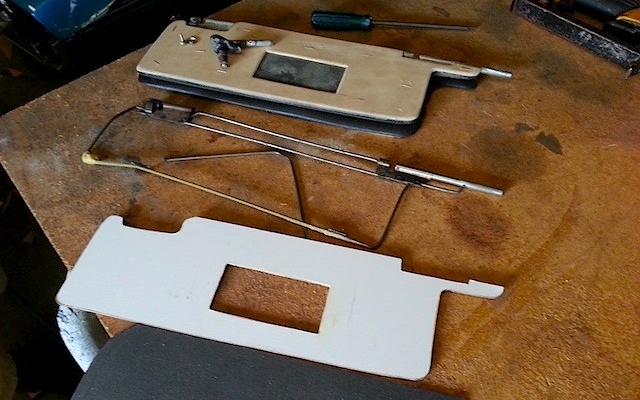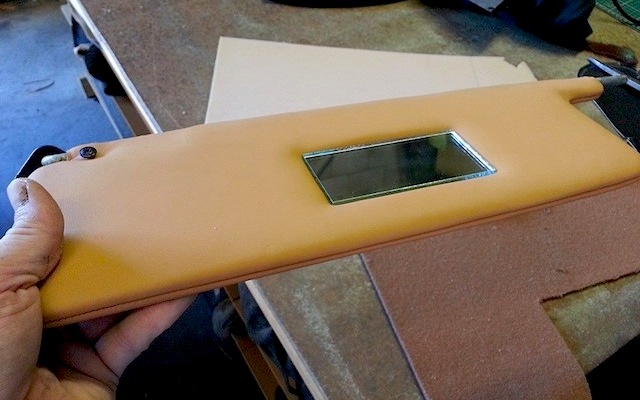 In the end, all of Brent's hard work paid off. The 1974 Lamborghini Espada was a jaw dropper!
Reflecting on the project, Brent said: "All in all, it all went back together quite well but extremely time consuming, I'm so glad I had my twin needle machine, it was an absolute must for a job like this. It was definitely only a job for someone with a lot of experience."
Altogether, it took Brent 225 square feet of leather, 400 hours of labor (split into five 80-hour weeks) and a lifetime of hard-earned expertise to complete — and the customer was ecstatic!
Take a look at the finished product, and you'll understand why…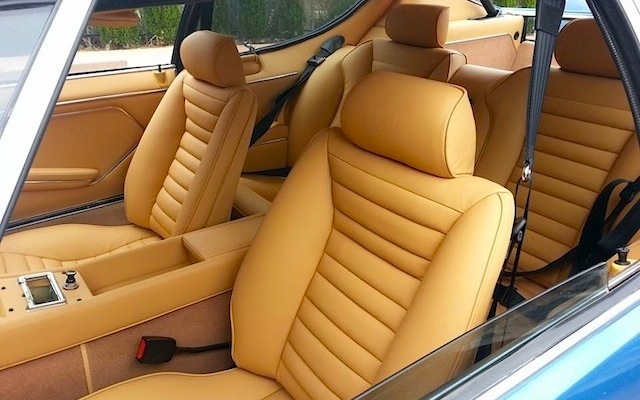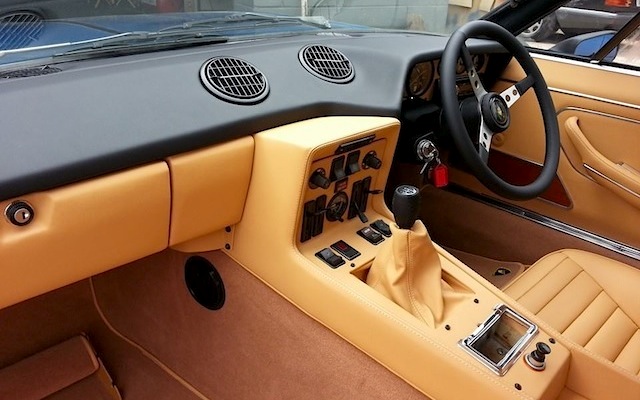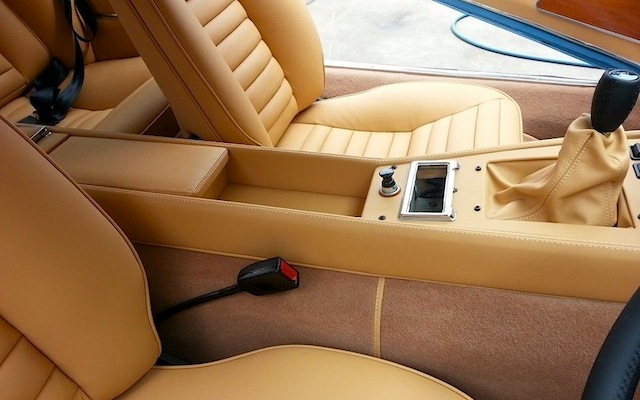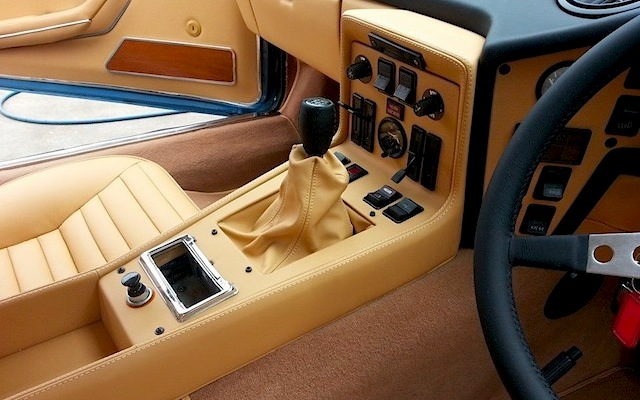 While Brent specializes in restoring antique and exotic vehicles interiors, he's no one-trick pony. In fact, he recently showed that he's just as adept at working on custom hot rods when he crafted an award-winning one-off interior for a 1965 Ford Falcon. No doubt, his diverse skill set is one of many reasons car collectors from near and far seek his work.
To see more of Brent's work and keep up on his latest projects, follow Brent Parker Motor Trimming on Facebook. He's currently working on an extremely rare 1978 Aston Martin Oscar India, and next up is a 1949 Daimler Special sport — the only one in the world!