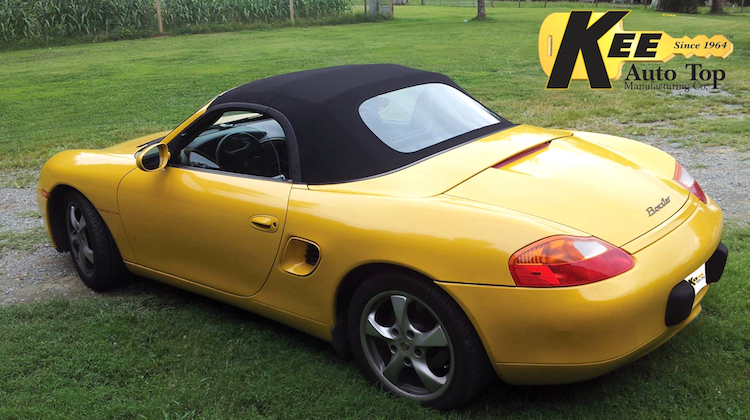 Kee Auto Top is renowned for their quality convertible and vinyl tops. But did you know they also sell convertible top accessories, automotive vinyl and other trim supplies?
Kee's online catalog lists a vast range of convertible top accessories — from side tension cables for a 1994 Alfa Romeo Quadrifoglio to a rear window rubber seal for a 1979 Volkswagen Super Beetle. Basically, they have whatever you need.
They also sell automotive vinyl and foam-backed headliner fabric, among other materials that every auto upholstery shop needs. As for trim supplies, Kee carries adhesive, foam, thread, staples, fasteners and more.
Of course, Kee also manufactures some of the best convertible and vinyl tops on the market. In fact, that's what they're famous for.
"We have to admit, we're picky when it comes to the craftsmanship and the detail work that makes our tops valuable," says a statement on Kee's website. "We think that's what separates us from the rest. We spend the extra time and energy to source our convertible and vinyl top material from the same mills as the OEs. Materials sourced elsewhere, while less expensive, often result in an inferior product."
That's no exaggeration. As trimmers ourselves, we can attest to Kee's quality products and excellent customer service. So why not give them a try?
To learn more about Kee's products, visit KeeAutoTop.com or give them a call at (800) 241-7046. Stay on top of their latest sales and promotions by following them on Facebook and Twitter.