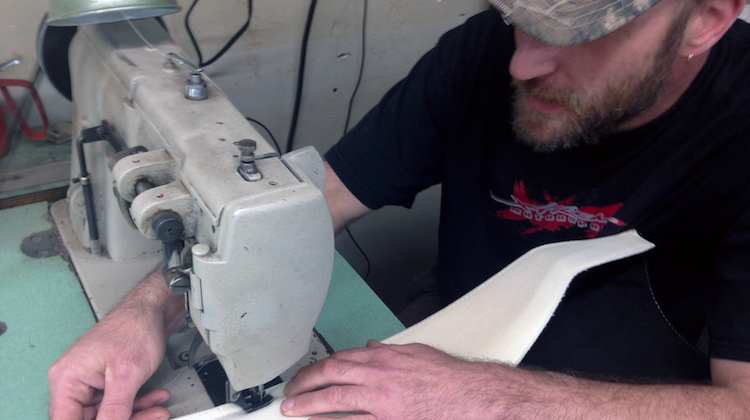 A reporter for Wheel Base Media just wrote what might be the most eloquent shop profile we've ever read — seriously.
Here's how auto journalist Jeff Melnychuk described Collin Hoyt of Collin's Auto Upholstery in New Brunswick, Canada:
Collin Hoyt doesn't work for Ford or any other large automaker. He toils away in a small one-bay shop on the East Coast with the hum of florescent lights competing with the local FM station. On a cluttered work bench the size of a billiards table, he executes his own interiors without computers, millions of dollars or focus groups. What he sees in his head turns into the final product. […]
He's a rare breed of automotive enthusiast who sees all the little things that most people look past: crooked seams; puckered edges; inferior finish and attention to fit. It's the kind of care and attention that appears to match the new approach by domestic automakers. But Hoyt doesn't need a Detroit designer to spell out what's important. In fact, Hoyt is much more direct.
"An interior makes the car," he said. "Would you redo your home and forget about the furniture inside?"
Damn. Someone hire Jeff to write a bio for your website!
To read the full article, check out: "Take a seat with an automotive-upholstery expert."