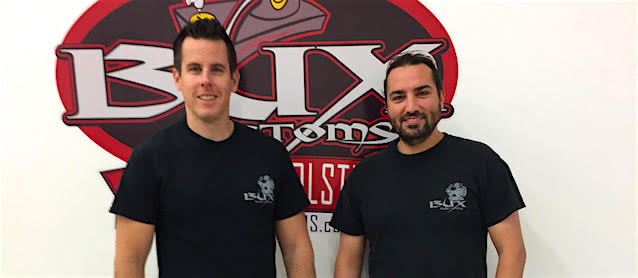 Chris McClintock of Bux Customs is a rising star in the world of automotive upholstery. Despite having only been in business for seven years and finishing his first full custom interior less than three years ago, his gorgeous designs and meticulous attention to detail have made him one of the most sought after hotrod trimmers in the United States.
Chris's story is particularly interesting and inspiring because he's completely self-taught. He has no background in upholstery and never worked in another garage.
Still, he's managed to defy all the odds to become an award-winning craftsman whose interior projects regularly take home top prizes at car shows and grace the pages of some of the most popular car magazines in the world. In fact, this winter four of his interiors will be featured in Super Chevy Magazine.
How did he do it? Intense passion, an insatiable thirst for knowledge and a die-hard work ethic.
We recently spoke to Chris about his journey from working in his family's pizza shop to establishing Bux Customs in Pottstown, Pennsylvania. He told us all about how he learned the craft, what inspires his designs and his goals for the future.
What follows is a transcript of our conversation.
1. How did you get started in the craft of auto upholstery?
I've always been into cars. In the 1990s, I was really into mini trucks. In the magazines, fiberglass work on the interiors was growing fast mainly on the West Coast, but I didn't see much of it around Pennsylvania. When I was about 20 years old, I built a 1966 Nova SS that was super clean, detailed and can still stand up to today's times. I showed it for four months but was never fully satisfied with the new OEM interior. That winter I tore it out and set sail on making my very first fiberglass console, along with some other panels. I sent the car a few states away and had a custom interior done in all leather. It was nice, but not what I had in mind. That's what started my fascination with interiors.
At that point I was working 65-70 hours a week at my family-owned pizza shop, which is what I had been doing for practically my whole life. I loved cars but didn't know how to turn my passion into an occupation. I knew I didn't want to be a mechanic or a painter. Instead, I really became interested in interior design.
Around 2003-2004 I decided I wanted to get into custom upholstery, something I knew nothing about. So I bought a 1963 nova station wagon and figured I'd build that as a rolling business card.
Well, working around the clock at the pizza shop and trying to build a full custom car took a little longer than anticipated. I bought my first industrial sewing machine, and when it showed up, it looked like a time machine to me. Not only did I not know how to use it, I didn't even know how to thread it. I didn't touch that machine until 2008 and the car never got finished. I still own it today and it's still waiting on an interior guy.
Around 2008 I was at a party and overheard guys talking about how they were sending their motorcycle seats out of state to get alterations done. I said to myself I can do that. Now, at this point I'd done lots of fiberglass work, some woodwork, a little panel making, and was starting to make custom bucket seats for my own car but just the fabrication, not stitching. Nevertheless, I decided to ask my good friend to let me alter his motorcycle seat. Keep in mind I still did not know how to sew but I'm a very determined, driven and hardworking individual so I knew I could figure it out. I did his seat and then things began to pick up from there; one turned into two, two to five, and so on.
By late 2013 I had finally done my first full interior on a 1932 Ford. It's not the craftsmanship that BUX is putting out today but I'm still proud of that car.
2. Auto upholstery isn't an easy craft to learn. What types of challenges did you face as a self-taught trimmer?
I would second-guess things every day. In the beginning … there weren't many online outlets or social media pages to turn to. I'd never seen anyone stitch something or do any sort of upholstery work in person. So there were plenty of challenges. But through trial, error and determination I knew it would work out.
3. Are there any aspects of the craft that you haven't yet mastered but hope to?
Every day I find myself wanting to get better at something. In the beginning, I think things were easier. I only knew one way to do something, so I just did it. Now I feel like there are five methods to everything we do. Sometimes, I will spend more time than needed deciding which is the best route, what material to build it out of, etc. instead of just diving in.
I'd say metal and aluminum shaping is something I'd like to learn to get better at.
4. What was the biggest challenge you faced in establishing Bux Customs?
For the most part getting the chance to do a full custom interior was the main challenge. When I established Bux Customs, I created a brand that I believed in and had a vision for. And once I got the ball rolling, motorcycle seats took off spreading mainly by word of mouth. In March of 2011, I set up a little booth in a nearby indoors custom car show. I had one seat that I built from scratch and a few bike seats as demos. I never thought anyone would let me do their full custom interior without seeing one already done. Hence the wagon project.
5. Most trimmers start out honing their skills in established shops before branching out on their own. What inspired you to forgo that route and instead open your own business from the start?
The biggest factor for me was working at my family's restaurant. I am very loyal and found myself committed to that, but at the same time I had a vision for my career path that I believed in. So I convinced my then-girlfriend and now wife to buy a house with me and build a pole barn to start my business out of. Less than two years later I out grew that barn and began leasing my current 3,000 sq ft shop.
6. Is Bux Customs a one-man shop or do you have employees?
Yes, one employee, Corey Lyba. At this point it's a collaboration of him and I doing fabrication work and myself doing all of the sewing. Together we've grown from each build, learning from them and getting better for the next one.
7. Does Bux Customs do general repair and restoration work or just custom interiors?
We mainly just do full custom interiors. I do take on smaller jobs, seat cover installations, along with restoration work depending on how busy we are at the time and what day you catch me on.
8. On average, how many full custom interiors do you complete a year and how long does each one take?
Generally, we have two full builds in at all times, with a third lapping over. On average it takes 8-12 weeks to do a full custom interior. We've done them in 4 or 5 weeks, but going to the extent that we put in each interior and having several in at once makes it hard to get them out sooner.
9. The motorcycle seats and custom interiors you create are truly works of art. Where do you find inspiration for your designs? Do you have a background in art?
I try to make my seats as tight as shoe leather. For every build, I custom make each seat to tailor the fit of the vehicle as well as the owner. I do the same for most of the motorcycle seats. Just like anything else, it all starts with a solid foundation. I have a very OCD method to my patterning process along with my stitching techniques. Generally, I like clean, tight lines. You can't go wrong with less is more at times.
I don't have a background in art, but it is something I am into. Every interior has to make sense. It all starts with the proper lines. I never put "swoops and swirls" just because. I like to build something that is purpose-built and timeless. I say all the time that unless leather, carpet and stitching goes out of style I want my interiors to be able to come out 10-20 years from now and not be dated. I also study new car interiors constantly. I look at armrests, door pulls, console parts, etc. I try to create a modern-day interior with comfort, form and function.
10. What's your proudest moment since having opened Bux Customs?
It's tough to say. I'm usually high-strung, or have anxiety over the fact that I'm out of time or too busy, but when I stop and think that it has been less than 3 years since completing my first interior, and seeing where things are now, that makes me smile.
Honestly this. Being recognized by you guys. Thank you.
11. Thanks very much. We're honored to be interviewing such an amazing talent. Speaking of which, what trimmers or upholstery shops in the industry are you a fan of?
It seems like there are so many talented people that pop up online every day. I got into this as a fan, so I love seeing it all. There are guys like Shannon Walters, Tracy Weaver and Sid Chavers that not only do I enjoy their work but I'm thankful that they've taken the time to help me with questions that I've had along the way. I try to help others out that ask me now.
It all started for me watching Sid Chavers seat videos.
12. What advice would you offer an upcoming trimmer who wants to be just as successful as you?
Don't give up. Believe in yourself. Be confident in your work. If you don't have a strong work ethic, you better find one! I get people asking me all the time where did I learn to sew or fabricate… or saying I wish I would have done this or that. I try to inspire others by telling them I'm self-taught and that it is never too late.
13. So what does the future hold for Bux Customs?
I feel like the sky is the limit. Right now the amount of work that I turn away is crazy. It makes me thankful for sure. After this year, I'll be ready to bring on another fabricator and/or a talented stitcher. I also think about starting a second entity of the business, such as general repair work; possibly doing a roadside repair to gyms, restaurants, etc.
At the end of the day I am a businessman and here to make money. I absolutely love the art of it, and I give everything I have into each project, but I'm in business to make money.
Having laid a strong foundation and developed a renowned reputation, Chris McClintock of Bux Customs certainly has a bright future ahead of him. Take a look at some of his work: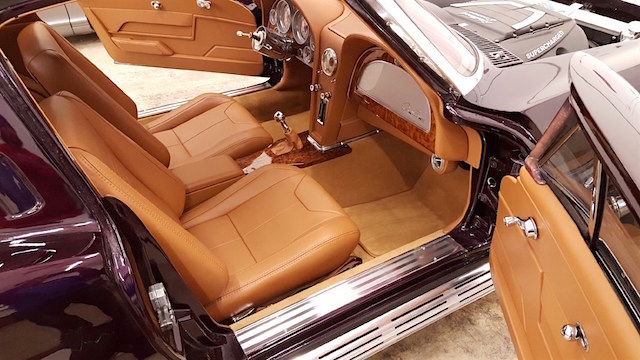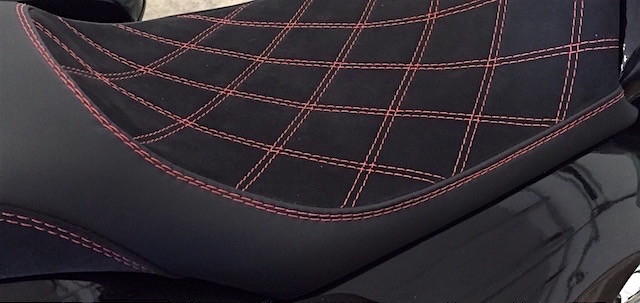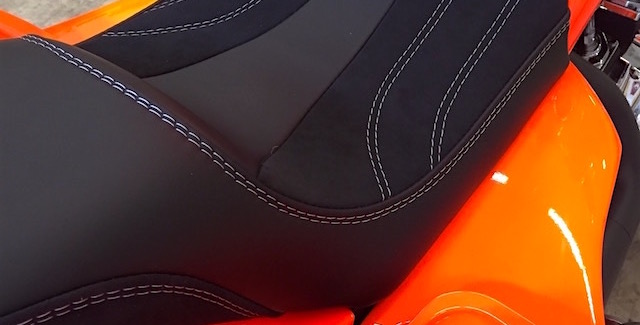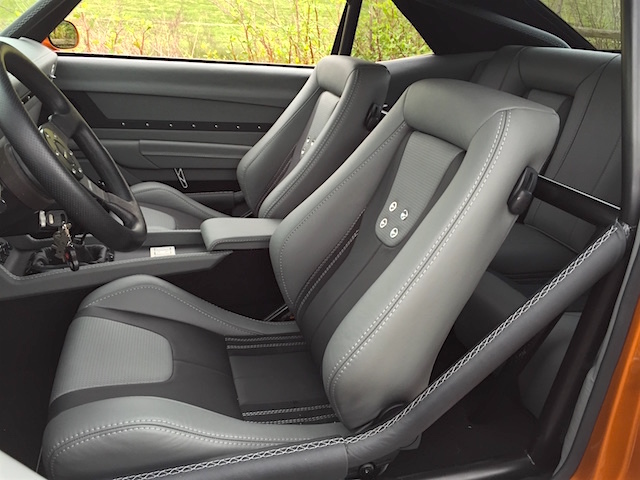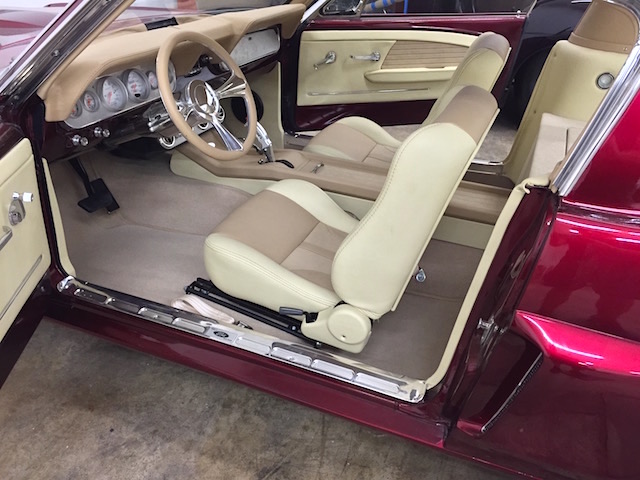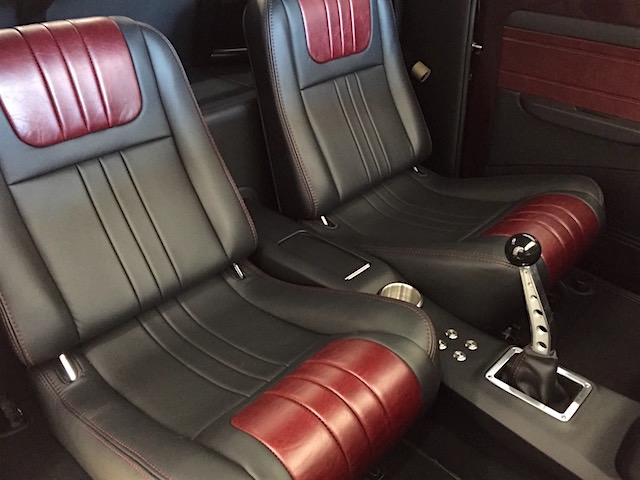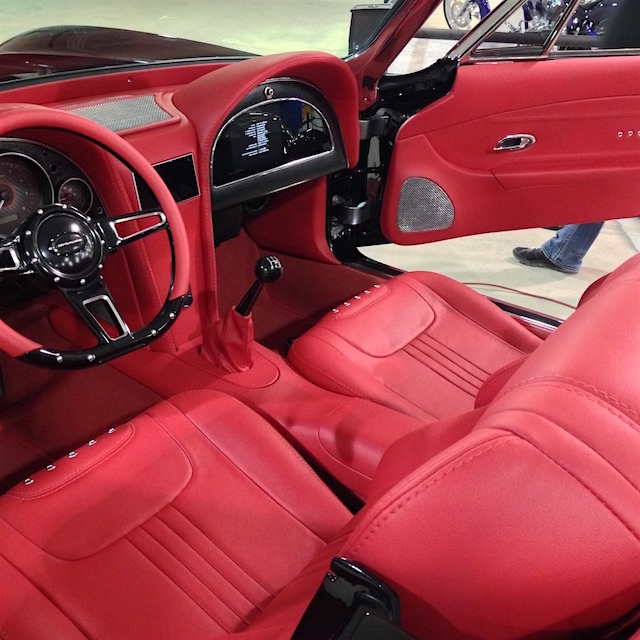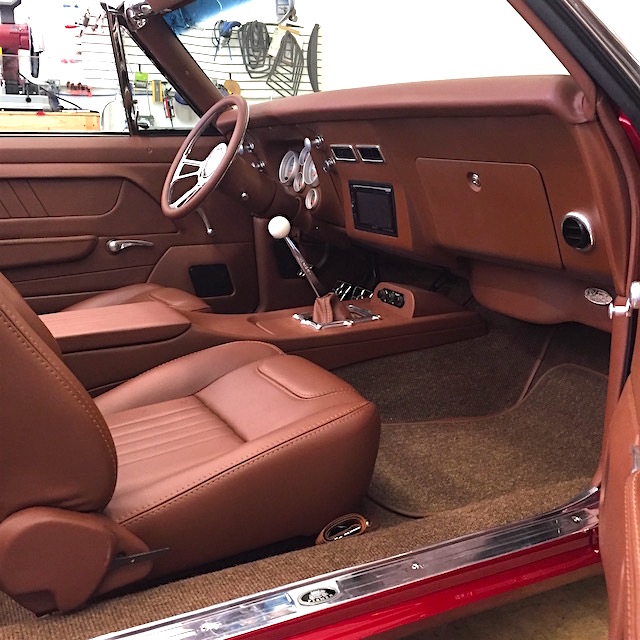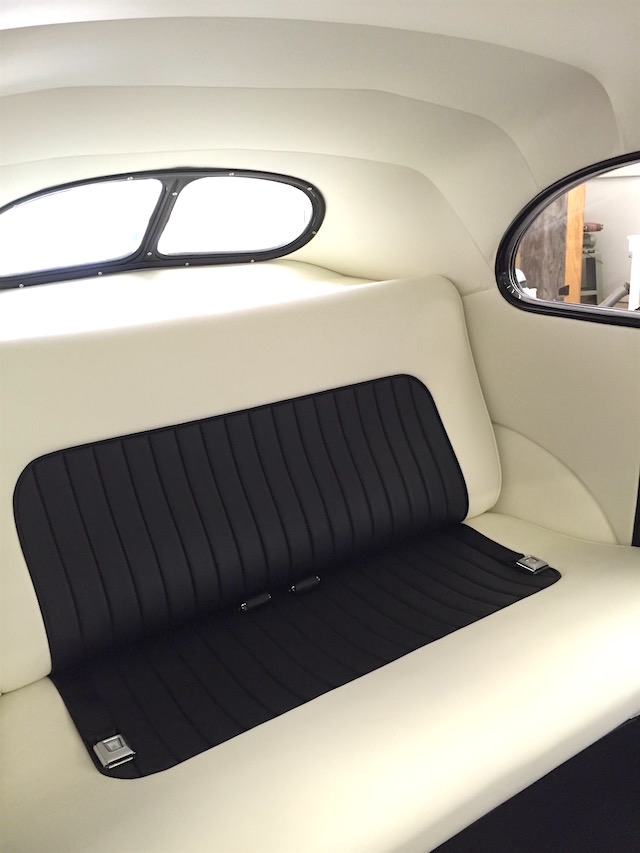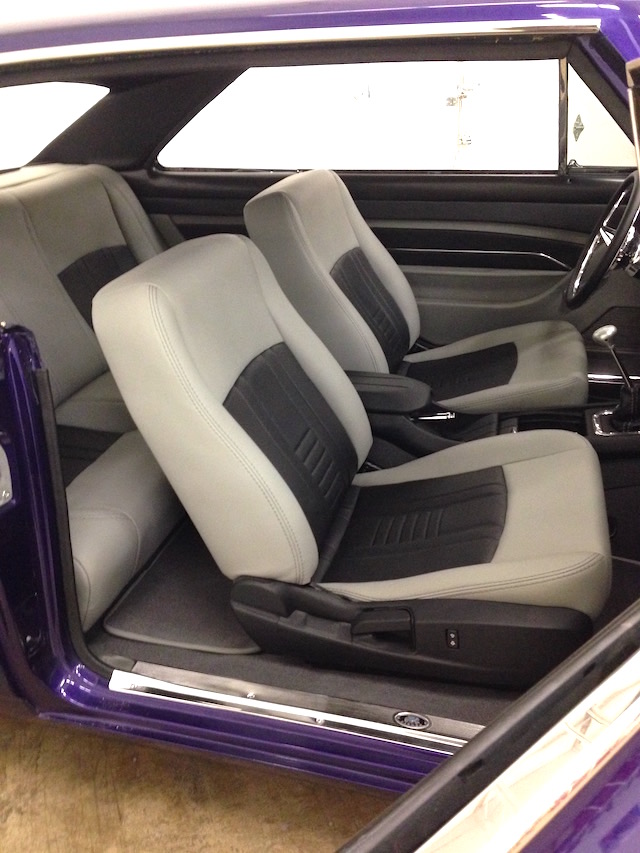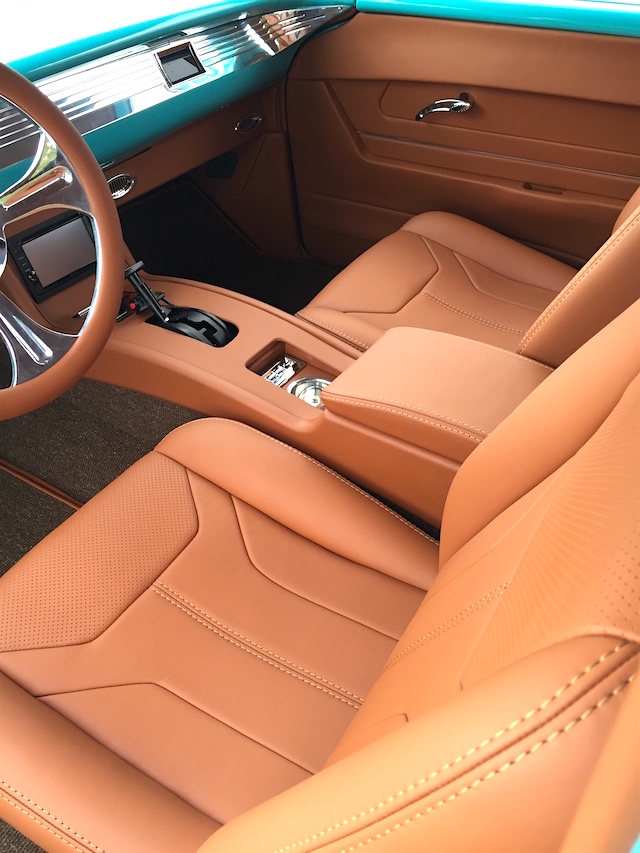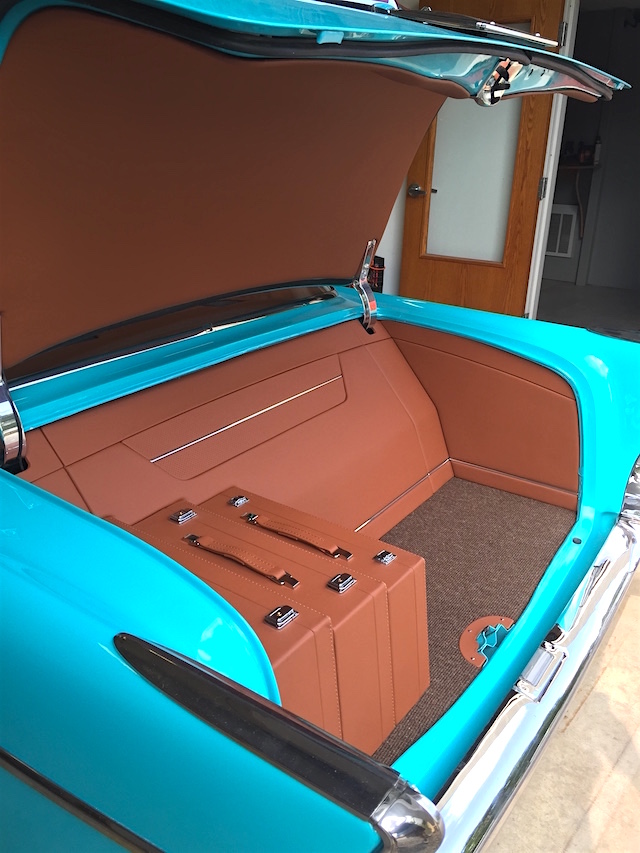 To see more photos, follow Bux Customs on Facebook and Instagram. Also visit BuxCustoms.com.