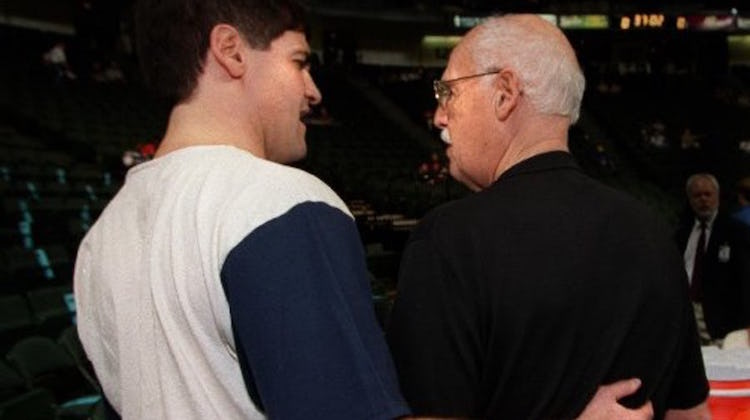 Norton Cuban, veteran auto trimmer and father of tech billionaire Mark Cuban, died last week at the age of 92.
Norton co-owned and operated an auto upholstery shop in Pittsburgh, Pennsylvania, for nearly 50 years before retiring in Dallas, Texas, where his famous son owns the Mavericks basketball team.
Mark, who also stars on the hit TV show "Shark Tank," often credits his father for bestowing on him an entrepreneurial spirit. Mark grew up working in his father's shop and says his humble, working-class beginnings gave him the determination to succeed in the business world.
In an interview with Inc. magazine, Mark recalled the best business advice his father ever gave him: "Do the work. Out-work. Out-think. Out-sell your expectations. There are no shortcuts."
Norton worked tirelessly to put all three of his sons through college, hoping it would provide them with more opportunities than he had in life. All of his children — Mark, Brian and Norton Jr. — finished school and went on to have successful careers.
Their father also taught them about the importance of family.
"He would stress, 'No matter where you go in life, no matter what happens, you three take care of each other. You call your brother. You tell your brother you love him. And you make sure your brothers are OK,' " Brian Cuban told the Dallas News.
"He understood the value of the love of brothers, the bond of family. That was truly a gift that he passed down to us."
Norton lived a long, fruitful life dedicated to his craft and family. May he rest in peace.
[Photo via David Woo]