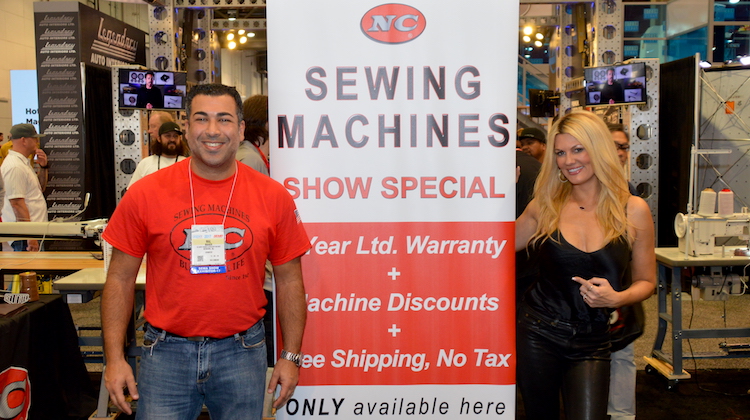 If you're in the market for a new sewing machine, listen up: NC Carpet Binding & Equipment just announced HUGE discounts on all its top selling models.
The SALE STARTS TODAY and runs through November 2, the last day of the 2018 SEMA Show.
In addition to slashing prices, NC is offering FREE SHIPPING, NO TAXES and an unprecedented 5-YEAR LIMITED WARRANTY (the industry standard is 1 year).
"Take advantage of these deals and elevate your workroom," said Mal Maher, CEO of NC Carpeting Binding & Equipment. "After the show, prices go back to normal."
You don't have to attend the 2018 SEMA Show to score these AMAZING deals.
But if you are going to be there, stop by NC's booth (#34293) to meet the team and try the machines!
Prices Slashed on NC Sewing Machines!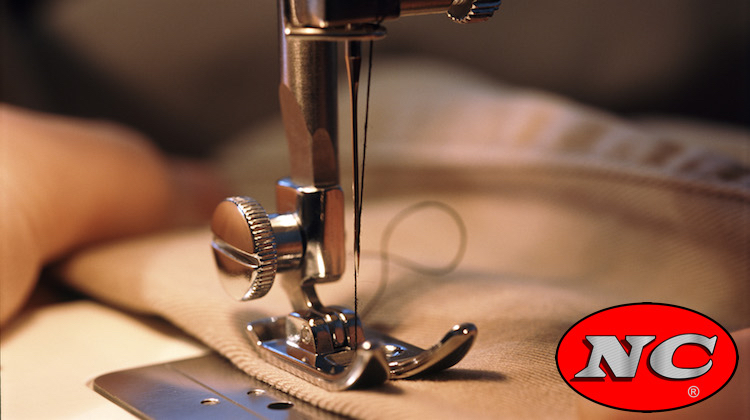 Not only is NC offering steep discounts on all its machines, but they're introducing two all-new models. To see their full range – including twin needle and long-arm machines – click here!
NC1: $1350
This single-needle, walking-foot is offered at an entry level price, but it's far from entry level.
NC6: $1750
On sale since the 1970s, this single-needle, walking-foot is a workhorse.
NC6L: $4399
How about a 30" long-arm? This is NC's biggest selling specialty unit.
NC11: $3099
Imagine all the possibilities with this twin-needle, flat-bed walking-foot.
NC11L: $4799
Need increased height? This 25" twin-needle, long-arm will do the trick.
NC1508NH: $1799
Sew anything with ease with this extra heavy-duty, walking-foot machine.
NC-Post: $3499
This twin-needle, post-bed, walking-foot machine is equipped with a split bar.
NC1646-OS: $10,250
Set off any custom interior with this automated decorative stitch machine.
NC 81200AIR Auto Mat Serger: $5850
This industry standard machine has been made in the USA for more than 70 years.
NC553: $2199
In the market for a cylinder-bed, walking-foot machine? You've found it!
NC Skiver: $1099
Get rid of unsightly bulk with this awesome leather skiver.
NC5L: $4799
From straight stitches to zig zags, this 21" walking-foot machine has you covered.
NC7: $6199
For shops that need it, this extra heavy-duty lockstitch machine can sew through anything.
All these machines – as well as a full inventory of industrial cutting tools, binding tapes and serging yarns – will be on display at the 2018 SEMA Show.
Got a question? Ask it. Want to see a machine in action? Try it. It's that simple!
SEMA Show Festivities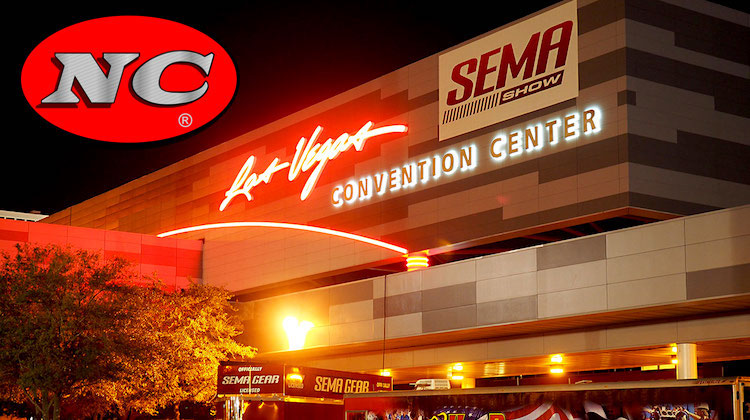 Auto upholstery pros who attend the 2018 SEMA Show will have a BLAST!
In addition to the HUGE discounts, NC will be hosting its first annual "NC Interior of the Year Award," voted on by the NC SEMA team, Douglass Interior Products and The Hog Ring!
The WINNER will take home an impressive trophy, $2,500 gift certificate to Douglass Interior Products, a shop profile on The Hog Ring and, of course, bragging rights!
That's not all! NC has an EPIC GIVEAWAY planned that you won't want to miss. It will be announced next month.
Of course, the SEMA Show is also a great opportunity to NETWORK with some of the best trimmers in the industry. Stopping by NC's booth to TALK SHOP will be trimmers from  Custom Stitching Co., Bux Customs, Interiors by Shannon, Customs by Vos, Cato's Custom Upholstery, Stitchcraft Interiors and Hi Class Customs.
"Learning from some of the best in the business is invaluable," said Maher. "Nobody wanted to leave the booth last year — not because of the machines, but because of the camaraderie."
"It was a great experience and it's my hope that more of you can share in it this year," he added.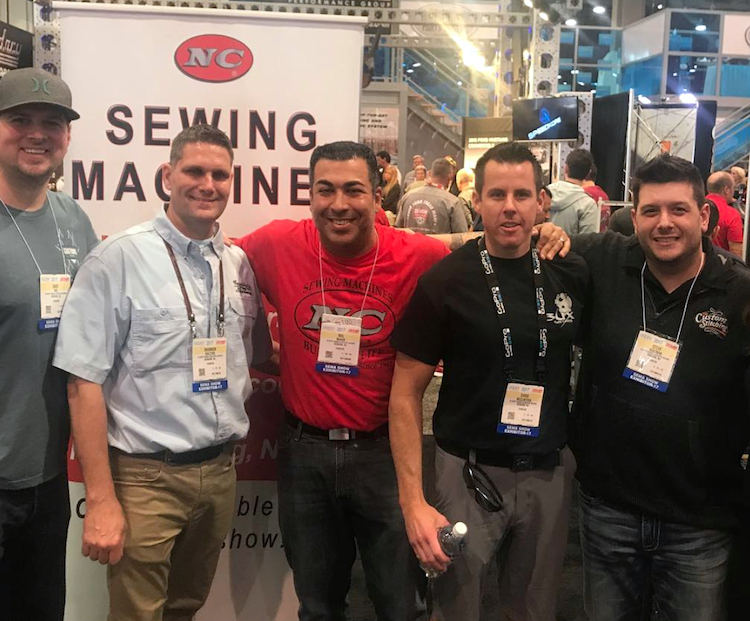 TRUST US, this isn't an event you want to miss!
The 2018 SEMA Show will be held October 30 – November 2 in Las Vegas, Nevada. For details, visit SEMAShow.com.
To learn more about NC Carpet Binding & Equipment, visit N-CCarpet.com. Follow them on Instagram at @NC_Carpet_Binding.