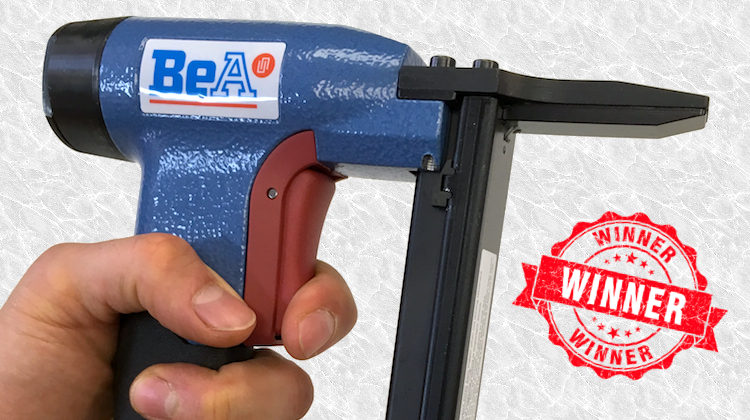 Congrats to the three winners of our BeA staple gun and swag giveaway!
Hundreds of auto trimmers entered the contest, flooding our Instagram and Facebook pages with photos of their staple guns.
We wrote the name of every trimmer who entered the contest on a piece of paper, stuck it in a bowl and picked three names at random. Here they are…
GRAND PRIZE: Shelby Shaffer of Shaffer Upholstery in Portland, Oregon, takes home the grand prize of a BeA 80/16-429LN pneumatic staple gun.
RUNNERS UP: Wesley Cato of Anything Car Audio & Upholstery in Boutte, Louisiana, and Juan Estrada of RMD Garage in Long Beach, California, take home a BeA trucker hat and "Money Maker" t-shirt.
If you haven't already, check out our review of the BeA 80/16-429LN pneumatic staple gun. It includes everything you need to know about the gun's mechanics and performance, plus purchase information.
Special thanks to BeA Fasteners, Inc. for giving us a gun to review and swag to give away. Follow BeA on Facebook for more awesome tools and products.