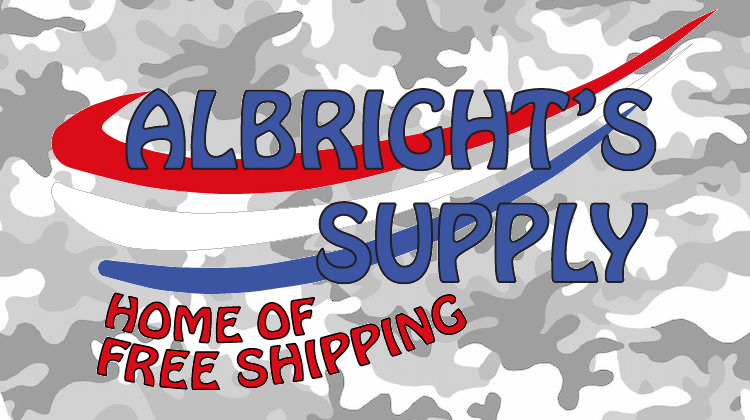 The Albright's Supply "Camo Extravaganza" is back! If you trim lots of trucks, off-road vehicles and other rugged rides in camouflage prints, now is the time to stock up.
Throughout December, Albright's Supply is selling select camo patterns at closeout prices: $7.50 per yard or $6.00 per yard if you buy a 10-yard cut. That includes vinyl, cloth, polyester, nylon and twill!
That's not all! Albright's Supply is also selling True Timber cloth and headliner fabric for $12.00 per yard.
They're also offering huge discounts on the most popular patterns: Take 15% off Mossy Oak and Hidden Creek vinyls, 10% off Superflauge and Digital Camo cloths, and 5% off Mossy Oak Break Up headliner fabric.
Without a doubt, Albright's Supply carries the perfect camo pattern for your environment. Take advantage of these awesome deals before the sale ends!
Family owned and operated since 1947, Albright's Supply has its feet planted firmly in our craft. Chris Albright, who runs the company, is a second-generation trimmer who grew up cutting, sewing and installing seat covers just like us.
To learn more about Albright's Supply and browse their online inventory, visit AlbrightsSupply.com. To set up a business account today call: (662) 287-1451.
Of course, you can also follow Albright's Supply on Facebook, Twitter and Instagram.