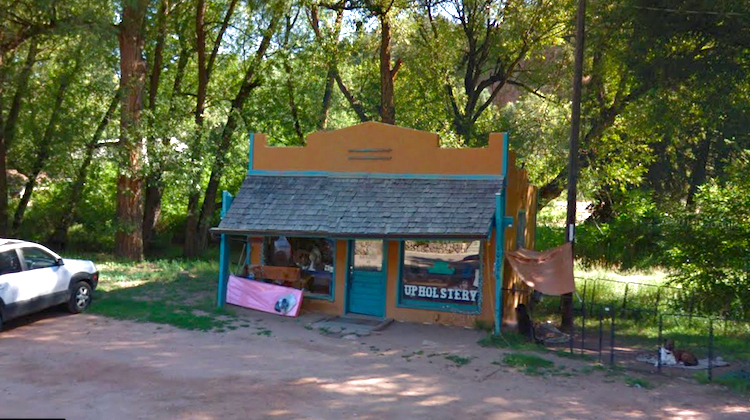 Rocking K in Green Mountain Falls, Colorado, is similar to most auto upholstery repair shops: same tools, same projects, same long hours. But there's one significant difference — it's entirely owned and operated by a mother-daughter team.
Kat Bridenbaker and her daughter Deanna LeBeau were recently profiled in the Pikes Peak Courier for their unique skills and successful small business.
Kat has been in the craft for 41 years. Deanna joined 20 years ago. Together, they specialize in car seats, motorcycles, boats and RVs. They also do household and restaurant furniture.
While they excel at their craft, running a business hasn't always been easy.
When the economy dipped in 2002, Rocking K was hit so hard that Deanna had to take a part-time job to keep the shop afloat. "I don't know how we ended up pulling that one off," she told the Pikes Peak Courier.
Then the 2008 recession hit and they thought the shop was finished. "For four months we put everything on credit cards to live — it took a long time to get that paid off — that was the worst year ever," said Kat. "Then all of a sudden in April it just blew up with work."
Fast forward to 2019, and Rocking K is a staple in the Green Mountain Falls community. It's Kat and Deanna running the show, while three dogs stand watch. Friend Adam Litwhiler stays on call to help with heavy lifting.
Of course, Rocking K isn't the only example of women succeeding in the craft of auto upholstery. But it is always great to see them rocking it in this male-dominated industry.
To read the full profile in the Pikes Peak Courier, check out "Mother-daughter team keeps locals 'upholstered' at Green Mountain Falls shop." You can also follow Rocking K on Facebook.