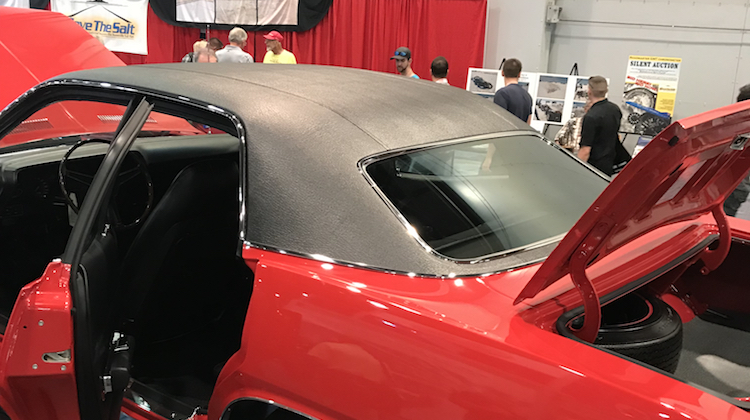 Most auto trimmers know about Haartz Corporation's 100+ year history of manufacturing convertible soft top materials for automakers and the aftermarket. But did you know they also make landau top fabric?
That's right! Haartz is a major player in the Landau top market – manufacturing 34 different glue-down vinyl materials, including two different widths and 27 different colors.
Given how popular restoration builds are, Haartz plans to continue to support the aftermarket with landau fabric well into the future.
"We're happy we're able to continue the long-standing tradition of offering this many options to the restoration market place," said Gordon Goodwin, exterior aftermarket sales manager for Haartz. "As the OEM supplier of these materials back when they were original it's great to be able to keep Haartz roofcover materials on these restoration vehicles."
Landau material first started appearing on cars in the mid-1950s as manufacturers were looking for a waterproof fabric to keep their passengers dry. It wasn't until the early 1960s when Landau was used as a fashion statement with the main goal being to take an average looking car and spiff it up with a faux convertible top. This gave the appearance of a more upscale (and expensive) look without the extra cost of an actual convertible top. This look continued into the 1970s and 1980s.
With classic and muscle cars enjoying a strong piece of the restoration car pie, this business doesn't look to be slowing down anytime soon. Case in point: Check out this Plymouth Barracuda – which is topped with Haartz fabric – that turned heads and dropped jaws at the 2017 SEMA Show.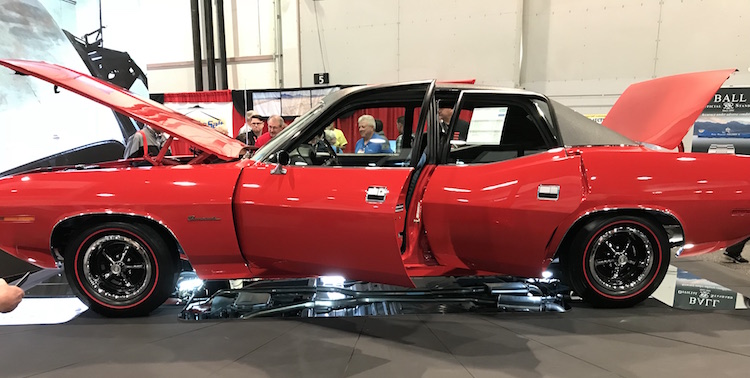 Of course, Haartz also manufactures other types of quality topping material for the aftermarket. Among them is Stayfast — a square weave, solution-dyed acrylic topping that's also used to make cars that aren't convertibles look like they are. Stayfast, which is available in 13 colors, is a direct replacement for the once popular Cambria fabric.
With a range of products directly aimed at the restoration market, it's no wonder Haartz continues to be number one for aftermarket soft top material. The best part about replacing your factory Landau or Cambria topping with one of Haartz's product offerings is all of their products are tested to OEM specs, so you know you're getting the highest quality product possible.
Haartz is proud to support the restoration car market with not only material, but also their "Vintage Restorer's Guide." Visit Haartz.com or follow them on Instagram at @HaartzCorp to learn more.