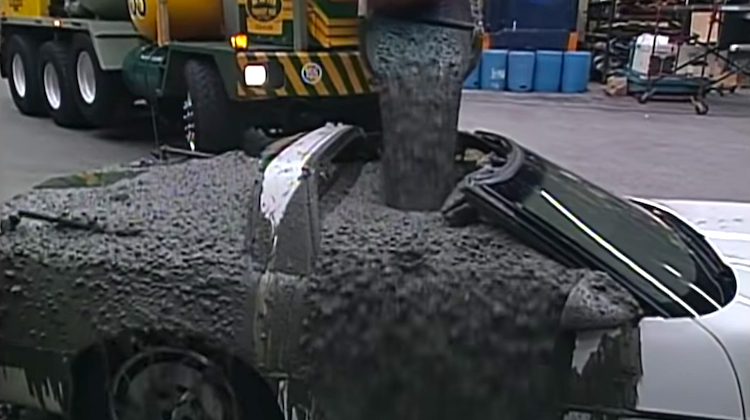 Auto trimmers who watch WWE wrestling definitely remember what "Stone Cold" Steve Austin did to Vince McMahon's prized convertible.
On October 12, 1998, Stone Cold destroyed his boss' Corvette in the worst possible way. He drove into the arena with a cement truck and poured gallons of cement into its open roof. The cement filled the entire cabin and even exploded the windows.
It was the latest tick in a longstanding feud between the two charismatic figures. McMahon was a soulless, billionaire suit. Austin was an all-American badass who lived to swig beer and give the middle finger to authority.
As McMahon watched the destruction unfold, he became increasingly incensed. However, he was suffering a leg injury and couldn't do anything about it.
Afterwards, McMahon and his stooges assessed the damage to his convertible and became further enraged when he realized that he left his briefcase in the backseat.
The Austin-McMahon feud was among the most memorable in WWE history. What's more, it gave us the worst thing to ever happen to a convertible on TV.