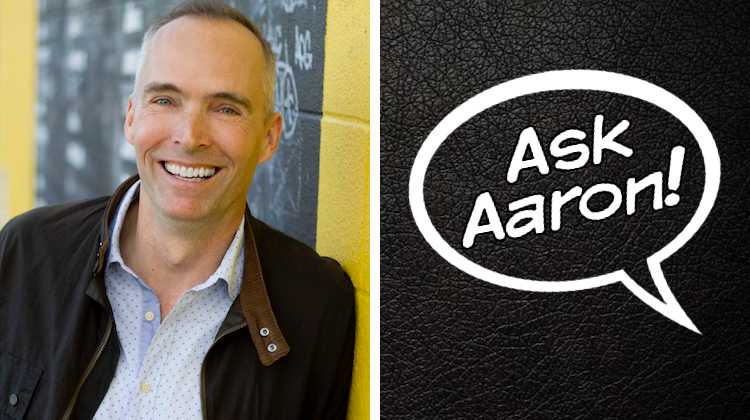 I'm planning some workshop improvements and one thing I want to look at is how the hides are stored.
At the moment, they're draped over beams that act as "horses," but these take up a lot of room and often the hide I want is at the bottom! On the plus-side, it keeps the hides nice and crease-free.
If I had the space I'd have more horses and not worry about it, but things are never that easy.
I'm looking at the possibility of hanging the hides from hooks high up, but I'm not sure if that would lead to creases in the leather. Storing them rolled is another option, but it seems difficult to tell at a glance what the hide is and how much there is left of it without unrolling the whole thing… So how should I store hides in my trim shop?
— Dean McConnell of Trimworks in Leicester, Leicestershire, UK
---
Hi Dean,
Thanks for your question. Hide storage is a big issue for a lot of our clients, especially when shop space is at a premium.
You highlighted three common storage options. In our experience, the best option when space is available is to use a horse for storage. This method allows the leather to relax and stretch naturally over time. This helps to remove small folds and creases that may have formed in handling and transport.
Now, understanding that you have space issues, I'll add my thoughts on your suggested options:
1. Hanging on a hook is an option that we tend to avoid. It looks good for display purposes, but over time will create an uneven stretching of the hide as a lot of stress will be in the area near the hook. We would only recommend this as a short-term solution to let the hides relax.
2. Leaving leather rolled is also an option, but the caveat is that the cardboard tubes used for shipping can sometimes affect the leather. The edges of the hide can also leave an impression in the layers adjacent to it in the roll.
Also of note, all plastic should be removed from the leather so that it can breathe. We have seen cases where the roll has gone from one climate to another, and then has either dried or formed mold while inside the plastic wrap.
3. If space is an issue, I feel the best solution could be to hang a PVC drainage pipe from the ceiling (like those used in ditch drainage). We use a 12" (30cm) diameter pipe in our shop and it works well. It's a relatively inexpensive solution. I think we paid about $95 for a 14' long pipe.
If height permits, you could also create a pulley system to raise it up.
Then add a conventional style horse on wheels beneath it. The leather can then be moved from one horse to the other when needing to get to a buried hide.
I realize this solution may not work in all circumstances, but this is what worked for us in the tight confines of our shop.
I hope this helps in your storage needs.
Aaron
---
Aaron Laithwaite is founder and CEO of Hydes Leather. To ask him a question about automotive leather, email info@thehogring.com. Learn more about Hydes Leather at HydesLeather.com. You can also follow them on Instagram and Facebook.