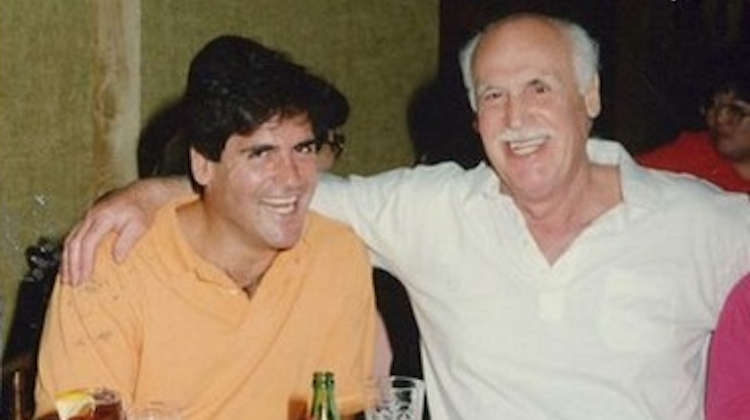 It's well known that billionaire Mark Cuban's father was an auto upholsterer. But did you know he lost his eye in a shop accident?
Norton Cuban, who passed away in 2018, co-owned and operated an auto upholstery shop in Pittsburgh, Pennsylvania, for nearly 50 years before retiring in Dallas, Texas, where his famous son now owns the Mavericks basketball team.
Mark, who also stars on the hit TV show "Shark Tank," often credits his father for giving him his entrepreneurial spirit. Mark grew up working in his father's shop and says his working-class background gave him the determination to succeed in the business world.
However, Cuban says his father's hard work often came at the expense of his own health.
"I mean my dad busted his ass. He worked six days a week, left at seven or 7:30 in the morning and got back at 6 or 7 o'clock," Cuban recently told Yahoo Finance.
"He lost his eye due to an accident in upholstery. He had a staple break while he was putting some covering on a car seat."
Trimmers need to put safety first
Little else is known of Norton's accident, but it serves as a reminder to every auto trimmer that we need to put our health and safety first.
Specifically, every auto trimmer should wear safety glasses. Not just when shooting or pulling staples, but always — as we work around sharp objects all day long.
There's really no good reason not to wear protective eyewear.
Back in the day, glasses were big, heavy and fogged up quickly. However, modern eyewear is lightweight, comfortable and even stylish.
No matter how careful you are, mistakes will happen. That's why we call them "mistakes."
By simply wearing glasses, you can avoid the pain and suffering Norton endured. While it's too late for him, we can all learn from his experience.