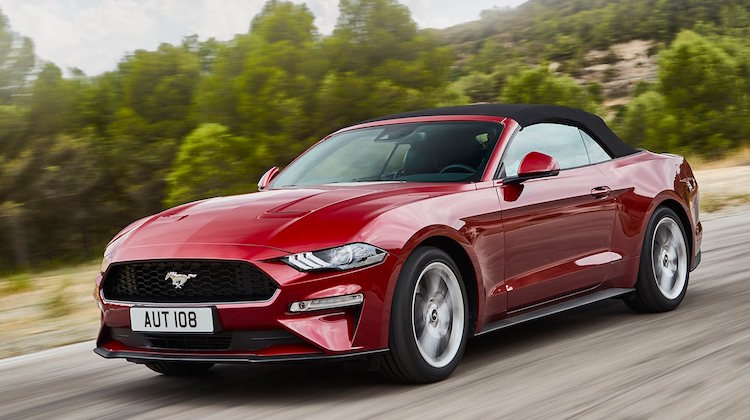 Haartz Corporation continues its legacy of innovation with its latest offering, Fortè — the next generation in aftermarket soft top fabric.
Featuring a 100% polyester backing, Fortè provides superior strength and stability, as well as enhanced acoustics within the cabin. No competing aftermarket material comes close.
Prior to Fortè, convertible tops were backed with cotton. It always performed well, so it remained the mainstay for more than 75 years.
But as Haartz evolved its product line to remain on the cutting edge of the auto industry, it discovered that a polyester backing offers greater advantages over cotton.
"Cotton, being an organic substance, will degrade quicker over time than polyester. This means that a Fortè top will last longer than a cotton top," explained Matt Williams, director of business development for Haartz.
"Fortè also has better physical characteristics, like stretch and tear strength, making it a physically stronger product than the cotton it replaces," Williams added. "Being a solution-dyed polyester gives the backing fabric better light fastness. So, when the top is down and the back is seeing the sun, it's going to take much longer to fade than a cotton-backed top."
Of course, it would have been easy for Haartz to leave well enough alone. But that's not their m.o.
Haartz continually strives to improve its products to ensure their customers have nothing but the best material to meet their automotive needs. In fact, Haartz employs a team of engineers and technicians tasked with improving the world's best convertible topping material.
"We will always strive to come up with the next best idea for our topping materials, and listen to customer feedback," said Williams. "That's how you stay ahead in business and we believe that our customers benefit from that philosophy."
The Haartz Corporation is a world leader in highly engineered and uniquely designed convertible toppings. To learn more about Haartz, visit Haartz.com and follow them on Facebook, Twitter and Instagram.