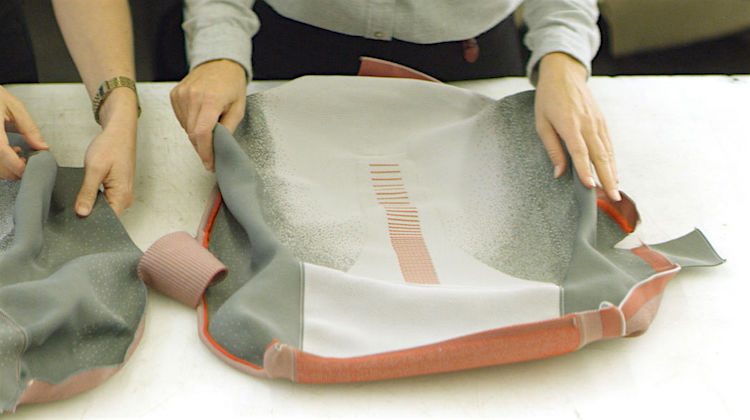 Ford Motor Company is experimenting with 3D knitting technology that will allow the automaker to construct any seat cover in only an hour.
The technology, which effectively kills the craft of auto upholstery, is meant to speed up the process of trimming a car's interior and offer consumers unlimited customization options.
The process is similar to 3D printing. Instead of hiring trimmers to pattern seat covers, cut materials and sew, Ford can quickly design a bespoke cover on a computer and have a knitting machine create it.
"As well as offering greater design flexibility, 3D knitting reduces production steps and creates less waste by removing the requirement to cut and sew together various fabrics and pieces," Ford said in a statement. "The 3D knitting machines create covers without any stitching and can use different yarns, such as polyester, wool, silk, carbon fibre, and even recycled materials."
"The technology results in higher precision and quality than a traditional cover, enabling 3D knitted covers to be engineered for the best fit to the seat shape and reducing imperfections such as wrinkles."
Design engineers can even weave seat covers with built-in connectivity for seat heaters, coolers, sensors and other vehicle controls.
For customers, it also means greater customization options — in regards to color, design, patterns and even the the ability to add elements, like pockets.
What's more, the technology isn't limited to seat covers. "Any part of the interior made from material has the potential to be 3D-knitted," said Ford.
The manufacturing and cost-reduction benefits of 3D knitting are obvious. But if the technology becomes ubiquitous, skilled jobs will take a massive hit.
Isn't that what always happens when companies outsource skilled labor to robots?