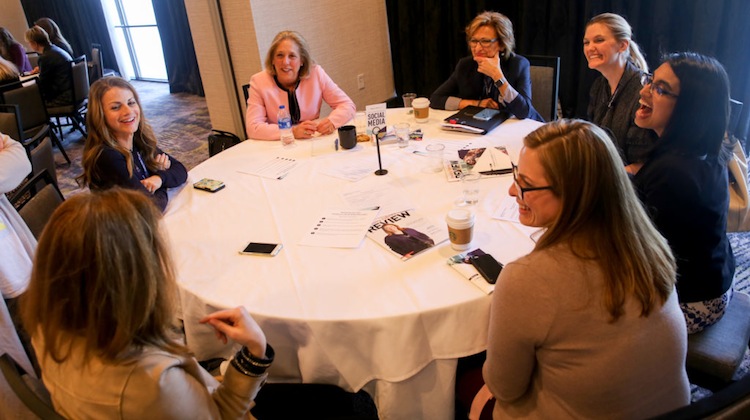 Are you a women working in the textiles industry? Then you should consider attending the upcoming Women in Textiles Summit.
The annual summit, hosted by Industrial Fabrics Association International (IFAI), is for experienced and emerging women leaders to network and learn from each other.
"Come as colleagues and leave as friends," IFAI says. "The Goal of the summit is to strengthen the advancement of women and men through an interactive forum that provides education, networking and dialogue about important issues affecting women in business. The event will explore how women are contributing to the success of their organizations and the textile industry."
The event includes lots of opportunities to learn from other women in the industry, including discussions titled "Stop Saying 'Please'" and "Power, Presence and Impact for Women." There's even a Historic Pub and Grub Crawl.
This event is geared more toward women in the manufacturer and supplier sectors of our industry than small family-owned trim shops. But all women are welcome to attend and participate.
The Women in Textiles Summit will be held February 19 – 21 at the Renaissance Nashville Hotel in Nashville, Tennessee.
For more information, visit IFAI.com/women.