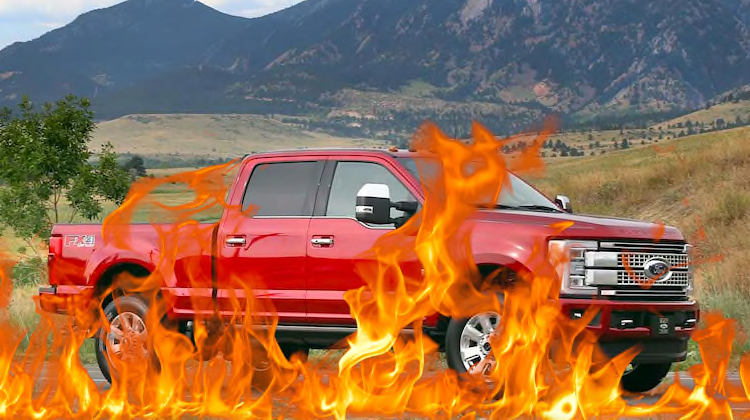 Ford Motor Company has issued a recall for more than 500,000 pickup trucks because their interiors are catching fire.
The automaker on Friday said there's an issue with 2017 to 2019 Super Duty SuperCrew trucks, where the seat belt pretensioners, when deployed to tighten belts amid a collision, are letting off sparks that are igniting carpet and carpet insulation on the B-pillar.
If this happens, the fire can spread quickly throughout the cabin, causing extreme danger to passengers.
So far, Ford only knows of one incident where a fire erupted. However, the automaker says it's unaware of any injuries related to the issue.
Impacted vehicles include 490,574 Ford Super Duty SuperCrew trucks with carpet flooring from model years 2017 to 2019 in the United States, plus 56,112 in Canada and 852 in Mexico.
To fix the issue, dealers have been instructed to apply foil tape to the carpet and carpet insulation and modify the sound deadener on the back side of the B-pillar trim panel, at no charge.
If one of these vehicles comes into your auto upholstery shop, let your customer know and check to see if the fix was made.
For more information, contact Ford customer service at 800-392-3673.