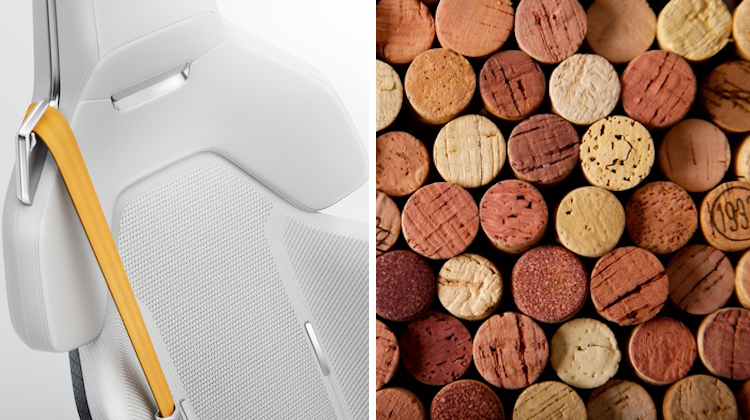 Polestar, an electric-car subsidiary of Volvo, is cutting back on plastic by developing materials made from recycled fibers and waste, including cork from the wine industry.
Leftovers from the cork manufacturing process in the wine industry and even whole corks from emptied wine bottles are being integrated into Polestar's interior materials.
Combining cork with plastic bottles, fishing nets and flax, Polestar has developed an eco-friendly material called Bcomp. The Swedish automaker says it's using it to create interior panels that are lighter and more sustainable than traditional components.
"With up to 50% reduction in overall weight and an 80% reduction in plastic content compared to traditional interior panels, Bcomp enables a significant weight saving by being not only stronger but also lighter than traditional plastics used in car interiors," Polestar says.
The environmental and performance benefits are obvious. But the novelty is what really has us amused: While we can't drink and drive, we can certainly drive our drinks.