Cameron Hayward honed his skills in automotive upholstery while working as an apprentice at a neighborhood shop. In time, his passion and ambition for the craft led him to open his own business, North Coast Custom Trim.
Through hard work and the guidance of seasoned pros, Cameron has built NCCT into a thriving trim shop specializing in custom interiors for hot rods and pre-1965 vehicles. Today, the Australian shop is renowned for its gorgeous designs and quality craftsmanship
We recently spoke with Cameron about how he got his start, his thoughts on the craft and much more. Let's meet the trimmer…
Name: Cameron Hayward
Business: North Coast Custom Trim
Location: Sunshine Coast, Queensland, Australia
Website: NCCT.com.au
Facebook: Facebook.com/northcoastcustomtrim
Instagram: Instagram.com/northcoastcustomtrim
Equipment: Typical GC20606-1 and Typical GC20606HL18 long arm twin needle
How long have you been trimming? 14 years
How did you learn auto upholstery? I learned the basics from a local shop, but left straight after my apprenticeship due to pay issues. Even though the money was a downside, I got to work there under a very skilled tradesman Brenden who taught me a lot, whenever he was doing a full retrim he would take the time to show me so I knew all the tips and tricks. I also have to mention Chris Bakker, he showed me a lot after hours and when I first started my shop. He was always working on hot rods and cool cars that I wanted to work on and was always more than happy to show me his way of doing things.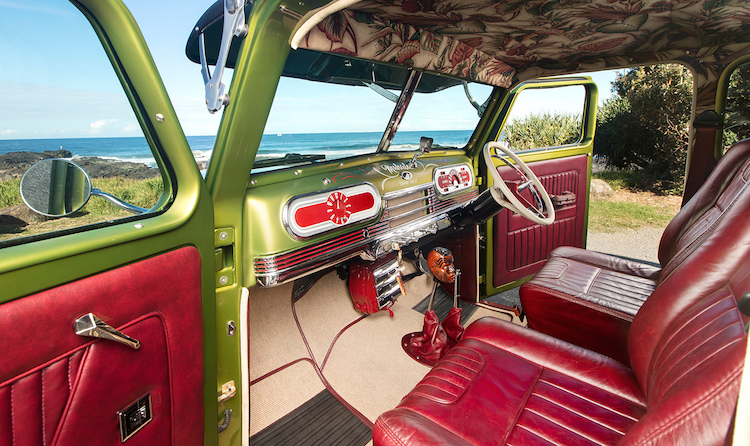 What's your favorite aspect of the craft? The creative side of it for sure. I love designing and building full interiors. but I must admit, after spending 4 to 5 weeks on a full trim build it is nice to just do a 4×4 canopy or bike seat where you can just switch into automatic mode for a few hours.
What's your upholstery pet peeve and why? Wiring! Trying to hide wiring in a hot rod or smaller vehicle just takes forever if it hasn't been thought of properly. When they just have a big jumble of wires run down the tunnel, etc.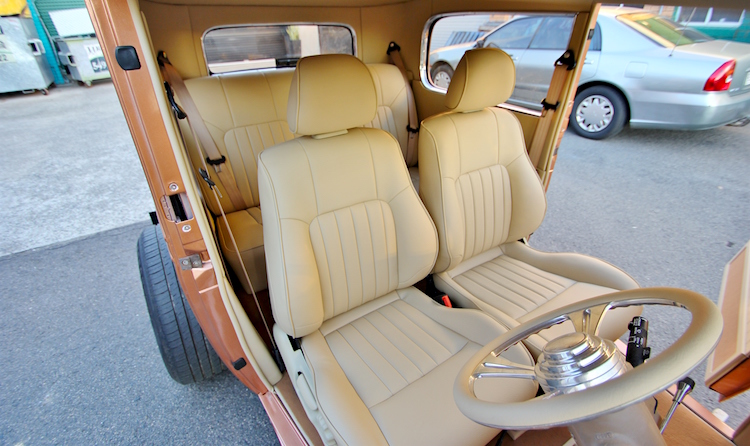 What's the best part about being a trimmer? I enjoy the whole design process. A trim can decide what style a car is. Billet rod and medallions can make it a street rod, or wild patterns and tuck n roll can make it a custom. Also as lame as it sounds customer satisfaction. When they see the car completed for the first time, that's a good feeling!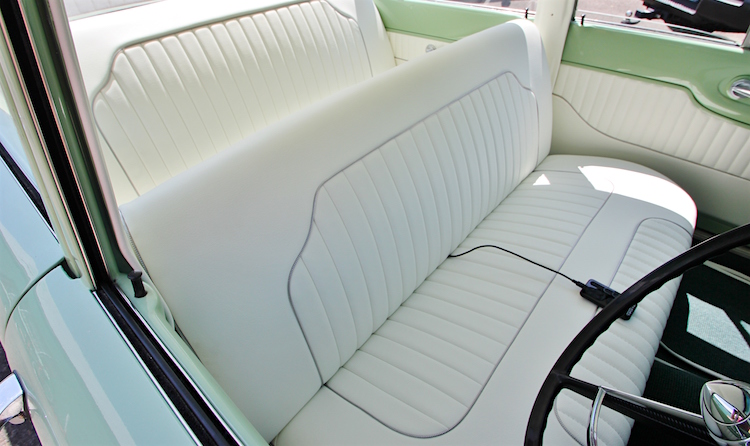 What concerns you most about the auto upholstery industry? I think the aftermarket side of the industry will be strong for many years to come, but the day-to-day repair work is definitely slowing up. Manufactures are making it so we can't do simple repairs on a lot of the day-to-day jobs. Buying replacement parts instead of repairing is the way it's headed.
We have slowly moved away from that side of things. However, we used to only have one retrim in at a time and do a few repair jobs each day. Now we only do a few repairs a week. Luckily, I have finally got a good crew of guys that actually want to be here and fabricate nice interiors and we have about 12 months worth of work in front of us so the down turn in repair work is well and truly offset by the complete retrims!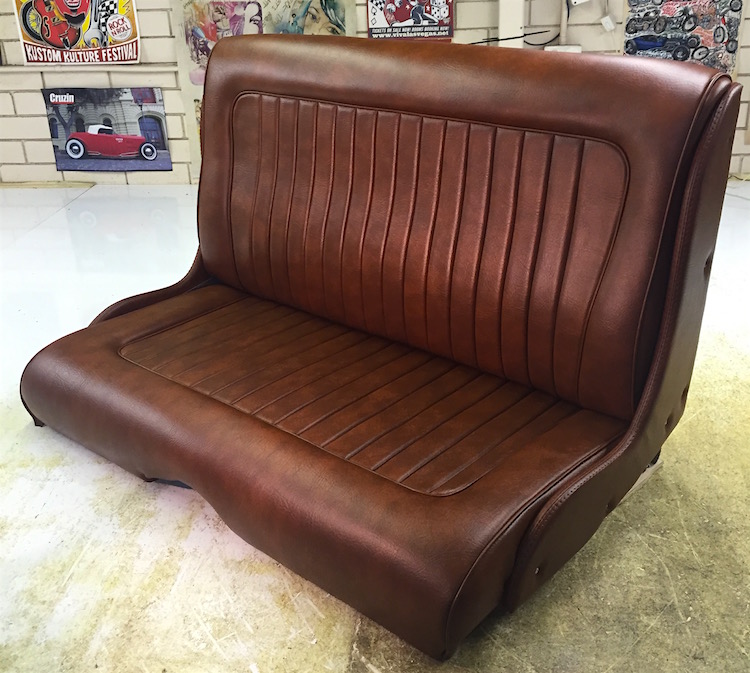 Find out how to be featured in our "Meet the Trimmer" series by emailing info@thehogring.com.