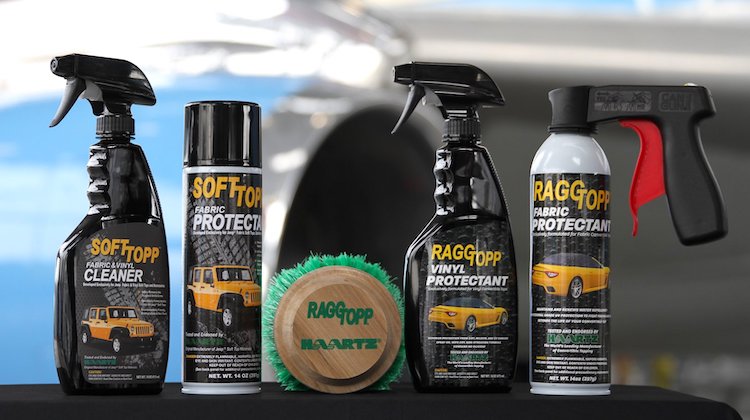 When it comes to convertible top care, there's really only one company to know: Wolfsteins.
In 1996, Rick Goldstein and a friend set out to create a product that could clean, protect and prolong the life of convertible tops. At the time, no such product existed, and most people relied on harsh all-purpose cleaners to get the job done.
With the help of a chemical formulator, they tested and developed several options. And, after many months of hard work, eventually landed on a cleaner and protectant that met their high standards. Thus, RaggTopp, the industry's leading line of convertible top care products, was born.
Today, Rick owns and runs Wolfsteins, providing a wide range of products to clean and protect convertible tops, plastic windows, leather upholstery and even paint. The company, based in Atlanta, Georgia, doesn't sell to big box stores. Rather, it relies on trim shops like ours to help spread the word.
We recently spoke to Rick about his company's products and philosophy, as well its close relationship with The Haartz Corporation, the world's leader in highly engineered convertible topping. Here's what he told us:
What is Wolfsteins relationship with The Haartz Corporation?
In 1999, I was handling sales and marketing. Trim shops were asking if The Haartz Corporation was aware of RaggTopp Convertible Care Products and if they met Haartz's quality requirements.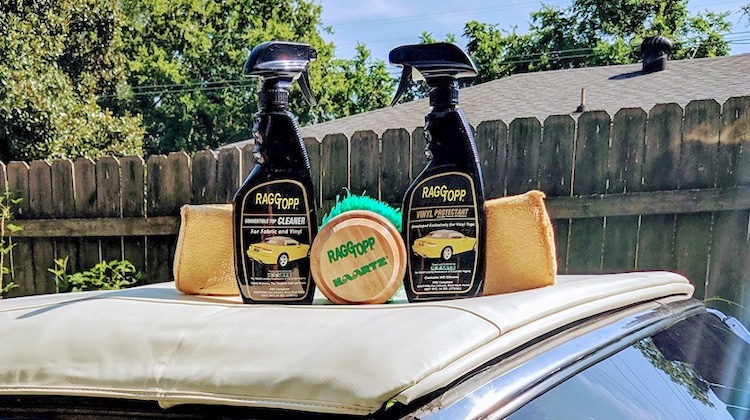 John Capron of Haartz agreed to test RaggTopp products to see if they were safe for cleaning and protecting their engineered coated fabrics. At the time, Haartz was deciding whether or not they wanted to be providing cleaning and protecting products for the consumer. Timing was everything.
You think your products are great until they go to a multi-million dollar laboratory that runs endless testing to ensure they meet their quality standards. The testing at Haartz helped RaggTopp formulate better products. This was the beginning of a relationship that ultimately allowed our line of products to have The Haartz Corporation's exclusive endorsement.
Is it true that RaggTopp is the only manufacturer approved cleaner and protectant system for convertible tops?
Yes. Our RaggTopp Convertible Care Products, SoftTopp Jeep Care Products, Wolfsteins Pro-Series Tonneau Cover Care Products and Bimini Topp Marine Care Products have all been thoroughly tested and are exclusively endorsed by The Haartz Corporation for their entire range of engineered coated fabrics.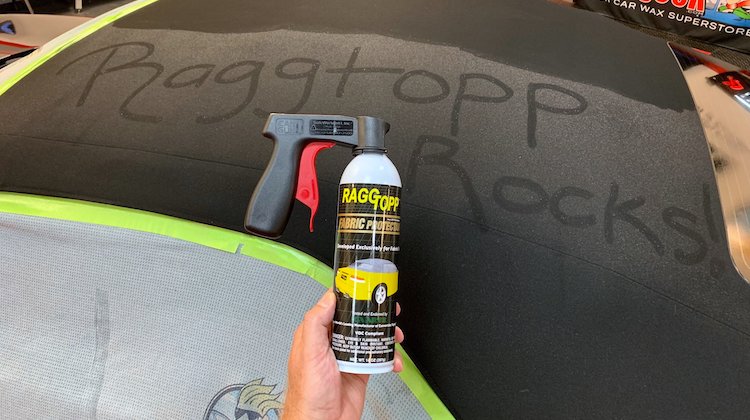 There are also several aftermarket convertible tops, Jeep tops and tonneau cover manufacturers that recommend our products for safely cleaning and protecting fabric and vinyl.
There are lots of convertible top cleaners and protectants on the market. Why do manufacturers only endorse RaggTopp?
There are a lot of "bathtub blenders" in the market making generic products and private labels, and telling the customer it's just as good.
Since day one, RaggTopp products have been exclusively formulated and developed for engineered fabrics — not for the all-purpose industry.
RaggTopp Fabric Protectant is developed exclusively for fabric convertible topping, as opposed to a general all-purpose protectant. It is ozone friendly to meet California air quality standards. It is easy to use, contains no silicone, restores lost stain and water repellency, and offers the strongest UV protection possible. It also contains oil and stain inhibitors, as well as abrasion and cleanability agents to help renew and extend the life of fabric convertible tops.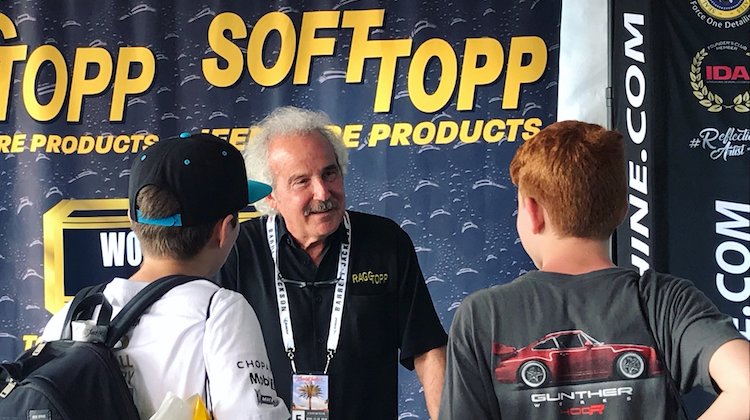 RaggTopp Vinyl Protectant is a professional-strength formula that contains no silicone and offers the highest level of UV protection available. Unlike the majority of vinyl protectants on the market today, RaggTopp Vinyl Protectant does not streak or run. Its simple application is just spray on and wipe dry.
Wolfsteins has developed a range of products for other automotive and marine uses. Can you tell us about these?
RaggTopp customers would always praise us for our product quality and would often ask us what other products we offer.
So we developed the RaggTopp Plastic Window Care Kit to protect vinyl windows before they turn yellow or crack over time. We also offer a RaggTopp Leather Care Kit and SoftTop Jeep Care Products.
Our fastest selling product has been our RaggTopp/Haartz Premium Brush. It was developed by both companies to exclusively clean Haartz fabric and vinyl topping. It is designed to gently loosen the dirt and debris from convertible tops, Jeep tops and tonneau covers. Its bristles clean gently and do not cause damage.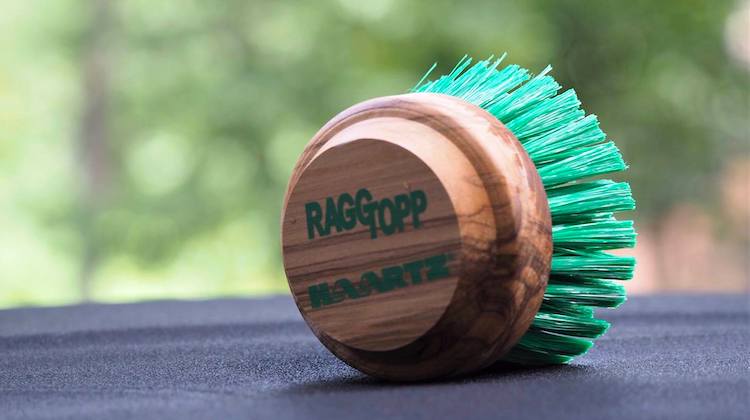 We're always looking for new and innovative products that can be sourced domestically. We have a few in mind that hopefully will be introduced later this year.
What separates Wolfsteins from competitors in terms of philosophy?
It is best to do one thing really, really well. We only want the best-of-the-best products for safely cleaning and protecting fabric, vinyl, plastic windows, paint and leather, and for everything to be sourced locally. We do not private label our products so that we can protect the integrity of our brands and continue to offer excellent customer service.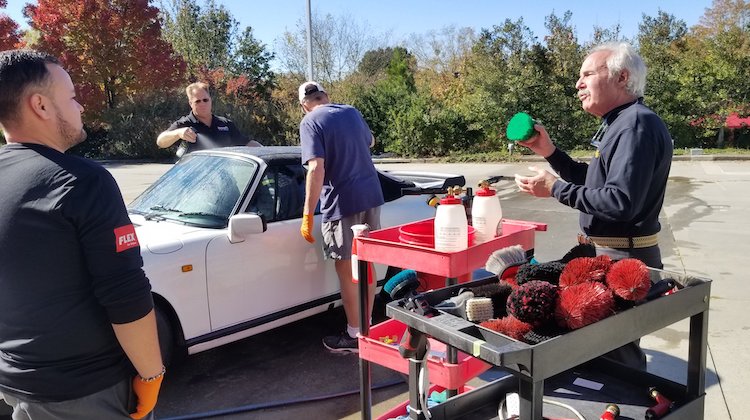 We also believe that you can still make money while remaining environmentally friendly, and we make sure our products always abide by those guidelines. Since 2000, RaggTopp Cleaner was the first of its kind to be environmentally friendly, biodegradable and "green."
Another tenant of our philosophy is that we take pride in our products' ease-of-use. We strive to offer products that everyone can apply quickly and easily, from the average customer up to detailers, trimmers and other industry professionals.
How can trim shops start selling Wolfsteins products?
For shops, carrying and selling RaggTopp Convertible Care Products creates a new revenue stream. If you install a new top, add a RaggTopp Kit to the estimate and give it to your customer. This creates good will and repeat business. Instead of seeing your customer leave and never come back, you can bet they will be back for more RaggTopp to care for their investment. It's a great way to upsell the customer on other services your trim shop offers.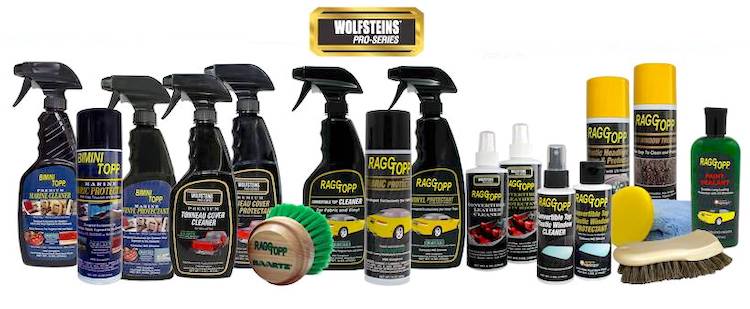 We encourage interested trimmers to simply give us a call at (800) 377-4700 or shoot us an email at info@wolfsteins.com. We're happy to work with any and all shops to get RaggTopp in your shops and help you sell it.
---
To learn more about Wolfsteins, visit their website and follow them on Facebook, Instagram and Twitter.