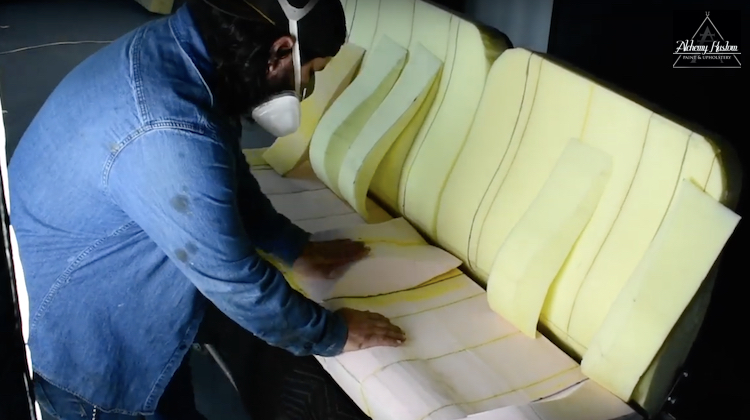 Rick Valdez of Alchemy Kustom just released a new video teaching viewers how to shape bench seat foam from scratch.
The video, shot in Rick's Texas shop, is a must-watch for anyone interested in learning the secrets to foam shaping.
Starting with just the bare frame of a Glide Engineering split-backrest bench seat, Rick creates patterns for the desired shape of the foam. From there, he transfers the patterns to foam, cuts the pieces on a band saw and glues them together.
Afterwards, he shares some clever tricks on how to fabricate seat bolsters and even demonstrates the process of sanding foam to a smooth finish.
Just as a paint job is only as good as the bodywork underneath, seat upholstery is only as good as the foam that it covers. Thankfully, there are trimmers like Rick willing to share their hard-earned experience with us.
To learn more about Alchemy Kustom, follow them on YouTube and Instagram. And stay tuned for the next installment in this video series.