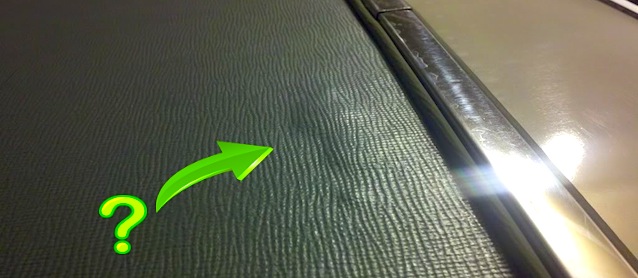 Customers come to me all the time inquiring about a repair to a project that some other shop worked on. Ultimately, the work that was done on these cars is just not acceptable or professional. They are unhappy with the poor installation of seat covers, wrinkles in tops or just looking for an answer on how to make their car look better after it was ruined by an unqualified installer.
So what advice do I give them? I really would like to tell them that it's hopeless and needs to be completely redone, but I respond with questions like: What are you specifically looking to have corrected? What is your budget for this repair? What kind of timeframe are you expecting for the repair? Did you try and work out a solution with the shop that did this? And so on.
What I'm looking to achieve is a renewed faith in the auto upholstery industry. Some labor-only jobs I take on pro-bono. Others are a complete replacement of materials and a new installation.
Disgruntled car owners are turning to the internet for answers and are getting the wrong products and installation information. There is no place in our industry for the do-it-yourselfer. Just read the installation sheet on some of the mail-order products being sold. Is says, "For the best results this product should be installed by a professional." I understand that a lot of auto trimmers have a basic knowledge of how to do many installations, but some have never really been taught proper techniques for the projects they take on.
Shockingly, what I'm finding underneath these projects is a lack of care and knowledge on how to do the job. Stuffing a broken spring with foam is not a proper repair. Installing a top on a bent or misaligned convertible-top frame will only lead to a new top that will develop holes and have wrinkles.
Take the time to do jobs correctly.
Newbies to the trade are eager to take on jobs for less money in order to gain experience or just because they feel that they are not worthy of charging enough for the work that's being requested of them. If you cannot do a job right, please do not do it at all. Taking on every job that comes through the door is not a sound business practice and leads to disgruntled customer.
If you need help or guidance, seek out veteran trimmers that have the knowledge you seek and pay them to help you. They're not your competition, but rather your mentor. If they think of you as a competitor, remember this, they're probably no better at auto upholstery than you are.
Fred Mattson is owner and operator of Convertible Tops & Interiors by Fred in Coon Rapids, MN. He specializes in Corvettes and scratch-built restorations on vintage cars.