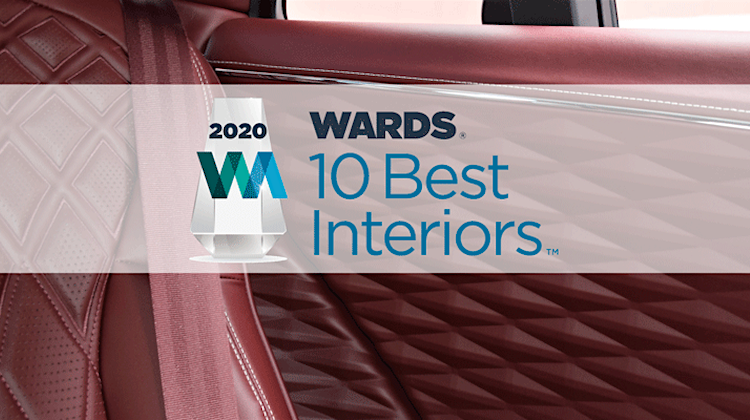 WardsAuto just published its annual list of the auto industry's "10 Best Interiors," and some unlikely vehicles made the cut.
The list featured SUVs, CUVs, coupes and sedans at a range of price points. The Bentley Flying Spur, which starts at $283,275, made the list; as did the Hyundai Venue, which costs only $23,305. Although these cars don't have much in common, WardsAuto says they have the best interiors in their respective categories.
The '10 Best Interiors'
Here is WardsAuto's list of 2020 vehicles with the best interiors. They're in alphabetical order, not rank:
Audi e-tron
Bentley Flying Spur
BMW X6 M Competition
Chevy Corvette Stingray
Hyundai Venue
Kia Telluride
Lincoln Aviator
Mercedes-Benz GLB
Nissan Sentra
Toyota Highlander
WardsAuto editors chose the winners from 32 nominated vehicles with all-new or significantly redesigned cabins. The vehicles were test driven, reviewed and scored on a long list of criteria.
"Now in its tenth year, the Wards 10 Best Interiors list recognizes outstanding achievement in aesthetics, comfort, ergonomics, materials usage, fit-and-finish and user-friendliness of displays and controls," WardsAuto said in a statement.
The judges noted some interesting trends among the 32 competitors.
"Redesigned vehicles are arriving with more heated second-row seats, more reconfigurable digital displays, more compelling color and fabric combinations, more use of bold ambient lighting colors and more front passenger seats available with memory position settings," Wards Auto said.
Of course, the Audi e-tron has more to offer than the Nissan Sentra, but not everyone can afford a $86,000 electric SUV.
WardsAuto is a world-leading provider of automotive insights and analysis.