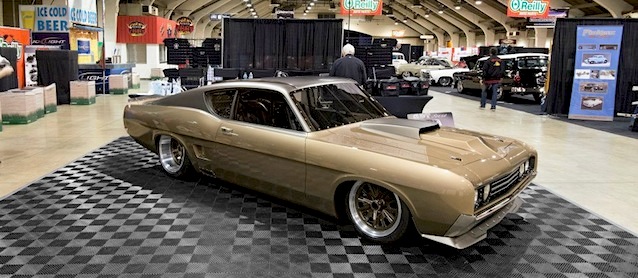 When Troy Trepanier of Rad Rides by Troy builds a hot rod, everything has to be custom – especially the interior. Take a behind-the-scenes look at the seats created for one of his recent projects, a one-off 1969 Ford Torino.
Personally, I love the styling of these buckets seats. The pan is shaped in such a way that when you view the seats head on, they appear to be really thick. View them from the side and you'll notice how thin they actually are – which not only looks great, but also helps to keep weight down. What's more, the metal fabrication of the pan melds well with the vehicle's industrial motif.
The seats' cushions serve as a lesson in foam shaping. While the buns aren't extravagant, all the basics are covered – with perfectly rounded edges and identically matched bolsters on either side of the inserts.
The cushions are wrapped in a shade of leather that matches the Torino's paint scheme perfectly, while the addition of chrome grommet accents compliment its machined look.
Most intriguing, however, is the fact that the inserts and bolsters are entirely separate, upholstered on their own pans and mounted to the seats.
Check out the following photos of Rad Rides by Troy's custom Torino bucket seats and tell us what you think of them in the comments section below: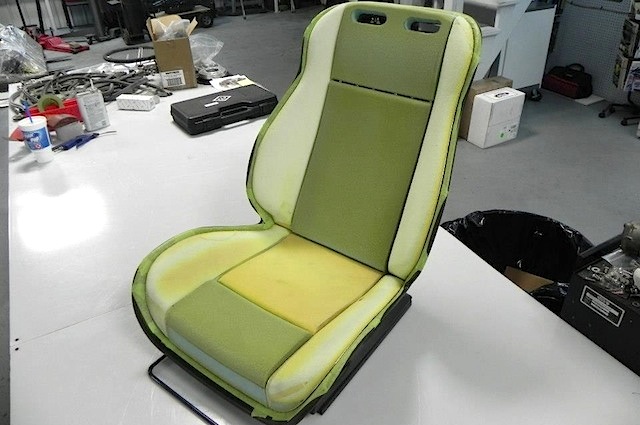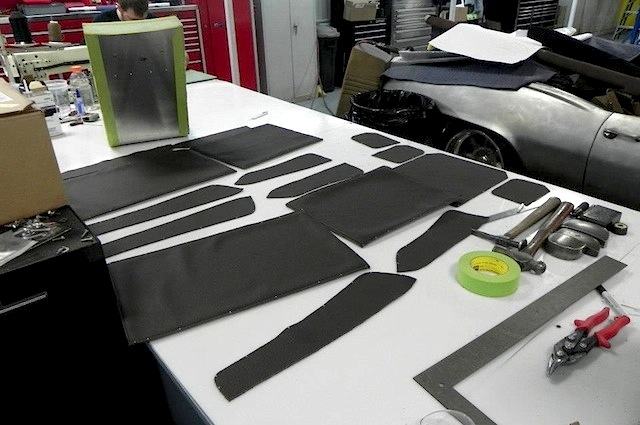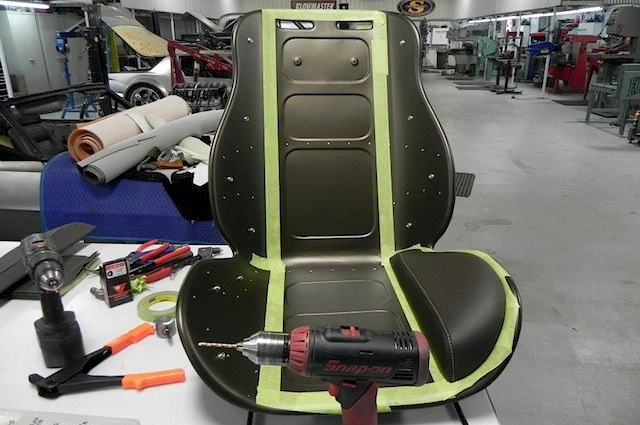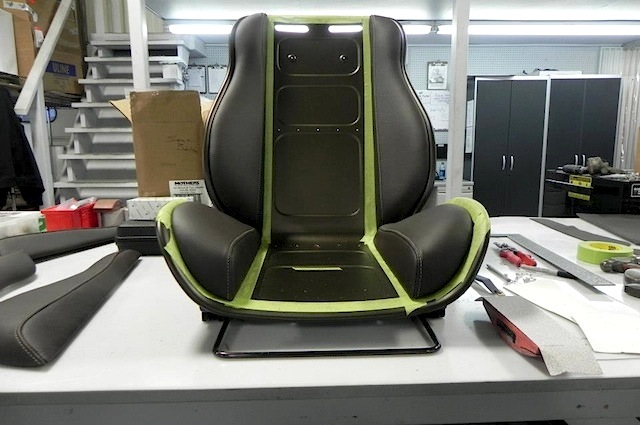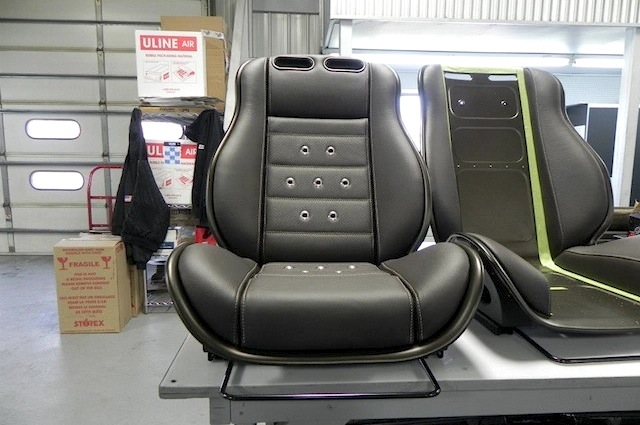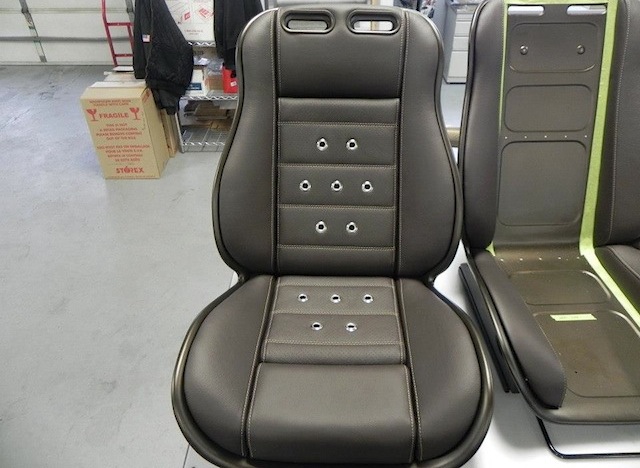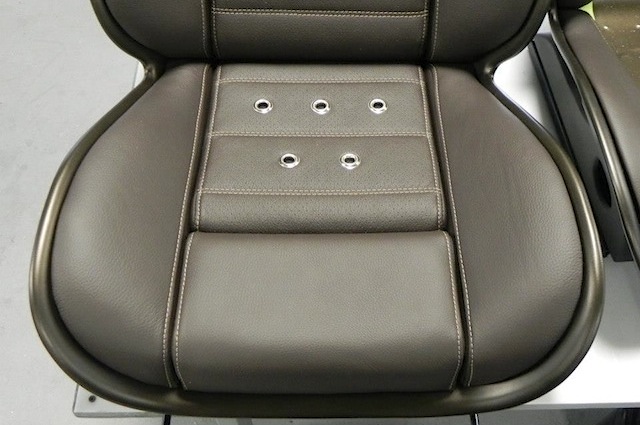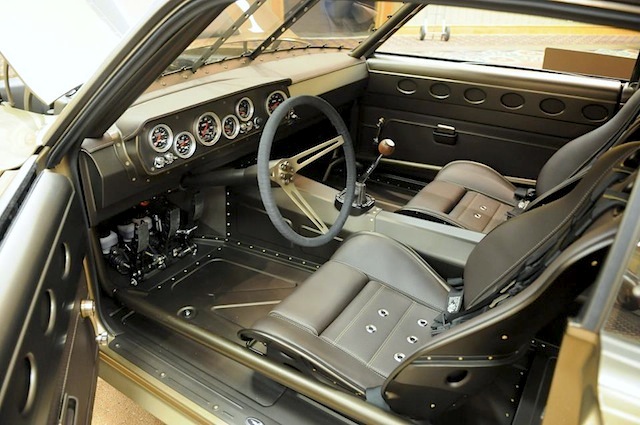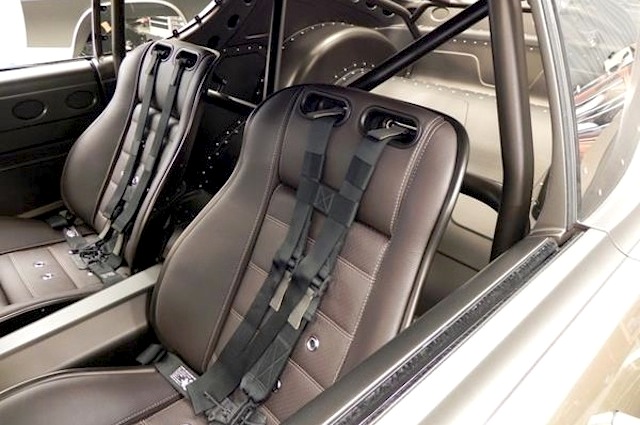 For more photos of this custom 1969 Ford Torino, check out Rad Rides by Troy on Facebook.