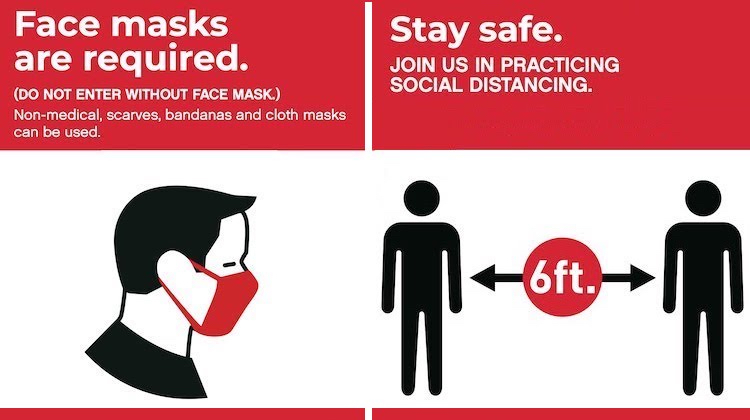 Does your auto upholstery shop need professional-looking coronavirus signs to remind employees and customers to wear face masks? Then download these FREE signs.
SEMA designed eight free signs that business owners can download, print and hang in their shops. They include notices about wearing face masks, social distancing, curbside pickup and more.
"With unprecedented federal and local guidelines implemented for businesses to follow, educating and building confidence with customers and employees is more important than ever," SEMA said in a statement.
"Show that you are prioritizing safety and provide clear instructions for customers through signage. We've designed signs that provide that needed clarity to your customers that you are welcome to produce and use in your business."
The signs are free to download for anyone, regardless whether or not you're a SEMA member.
Get them: To download the free signs, click here.
For more tips on how to keep employees and customers safe during the pandemic, read "8 Steps to Protect Your Trim Shop from Coronavirus."