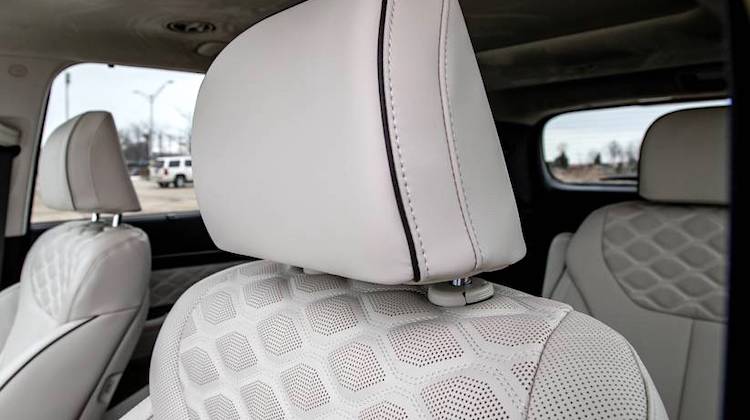 Hyundai is investigating complaints that the 2020 Palisade's Nappa leather interior smells like garlic and old socks.
Drivers say that after a few thousand miles, the mid-size SUV's new-car smell transforms into a stink so bad it'll cause you to dry heave. And, to make matters worse, no amount of cleaning will get rid of it.
The stink was brought to light by a staffer at Cars.com, and confirmed by Palisade owners across the United States. One driver described it as "a sharp chemical odor with a dash of something organic like garlic or rotten produce." Another said it reminded him of "old socks."
"I am the only member in my family that will ride in it due to the smell. I see others with the issue as well. I have tried charcoal bags, scent stones, etc. No go — nothing hads gotten it out," an owner said in a Facebook group for Palisade owners.
Most drivers seem to agree that the stink is coming from the vehicle's premium Nappa leather upholstery. There are no reports that vehicles trimmed in cloth upholstery smell.
A Hyundai spokesperson confirmed to The Drive that the automaker is aware of the issue and investigating. The automaker will notify dealers when a solution is found, the spokesperson said.
Eww.