An average child car seat costs anywhere between $60 to $200. But for children of celebrities, it can run a whole lot more.
Offset and Cardi B recently purchased a car seat for their daughter Kulture that cost a whopping $8,000.
Of course, it's wrapped in supple leather and features an embroidered Rolls-Royce logo.
Offset shared a photo of the car seat on Instagram, along with a hilariously accurate caption. "8 thousand dollar car seat and I bet it has peanut butter and jelly on it in 1 week," he wrote.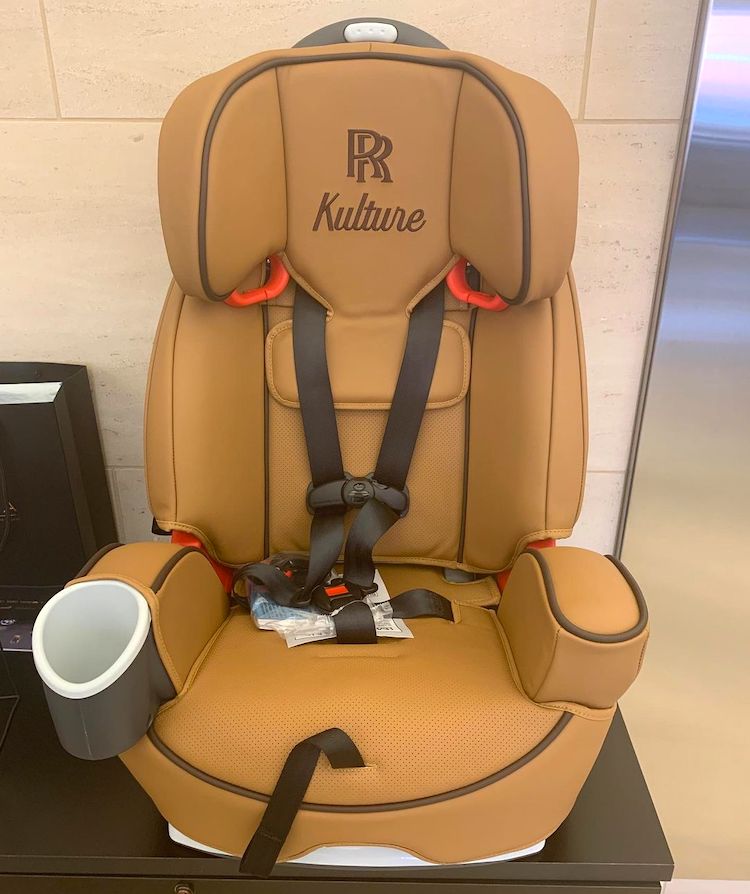 The seat reportedly matches the beige and brown interior of Cardi's Rolls-Royce truck — which starts at $330,000.
But hey, I guess if you got it, spend it. I, for one, am going to look into trimming child car seats for the rich and famous…