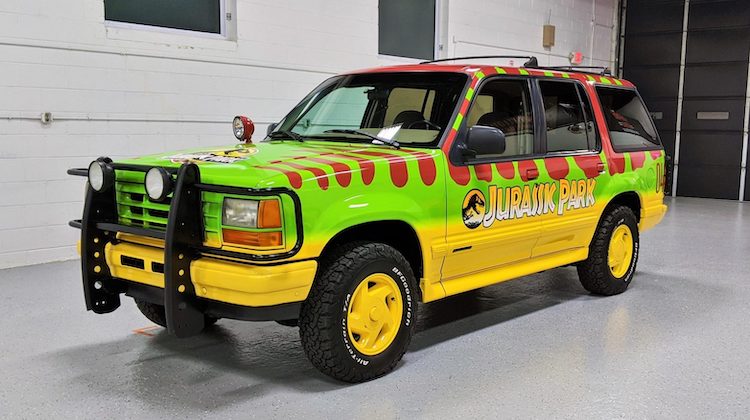 Someone customized a 1993 Ford Explorer XLT to look exactly like the vehicles from "Jurassic Park," and the headliner is wild.
You remember that terrifying scene from the movie where a Tyrannosaurus rex smashes through the transparent roof of an SUV, scaring the bejesus out of the two kids inside — right?
Here's a quick recap:
The super fan who recreated the vehicle paid homage to the scene by replacing the Explorer's headliner with a graphic of a T. rex smashing through the roof and attacking the occupants inside.
Take a look:
Love the creativity!
Of course, that's not the only customization. The Explorer also features a full exterior vinyl wrap, front push bar, driving lights, rear brush guards and more.
Want to drive it? The vehicle is currently being auctioned off by Bring a Trailer — no reserve, and the bid is only at $6,100 with two days left.