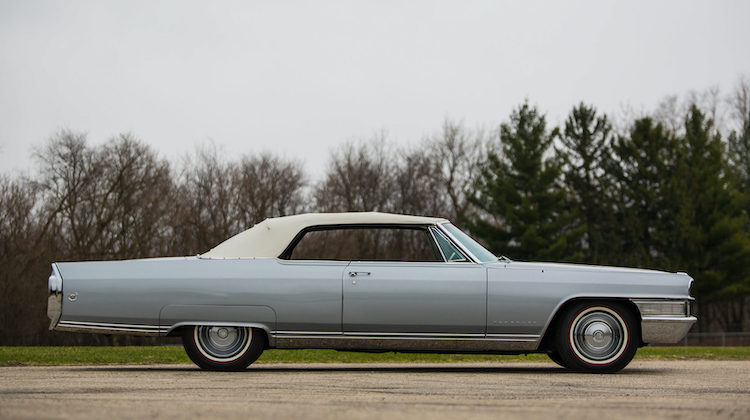 We take automatic convertible tops for granted. But, as trimmers who work on lots of classic cars know, there was a time when tops had to be manually lowered and raised.
In fact, the introduction of automatic convertible tops was such a big deal that newspapers ran article about every new one to hit the market.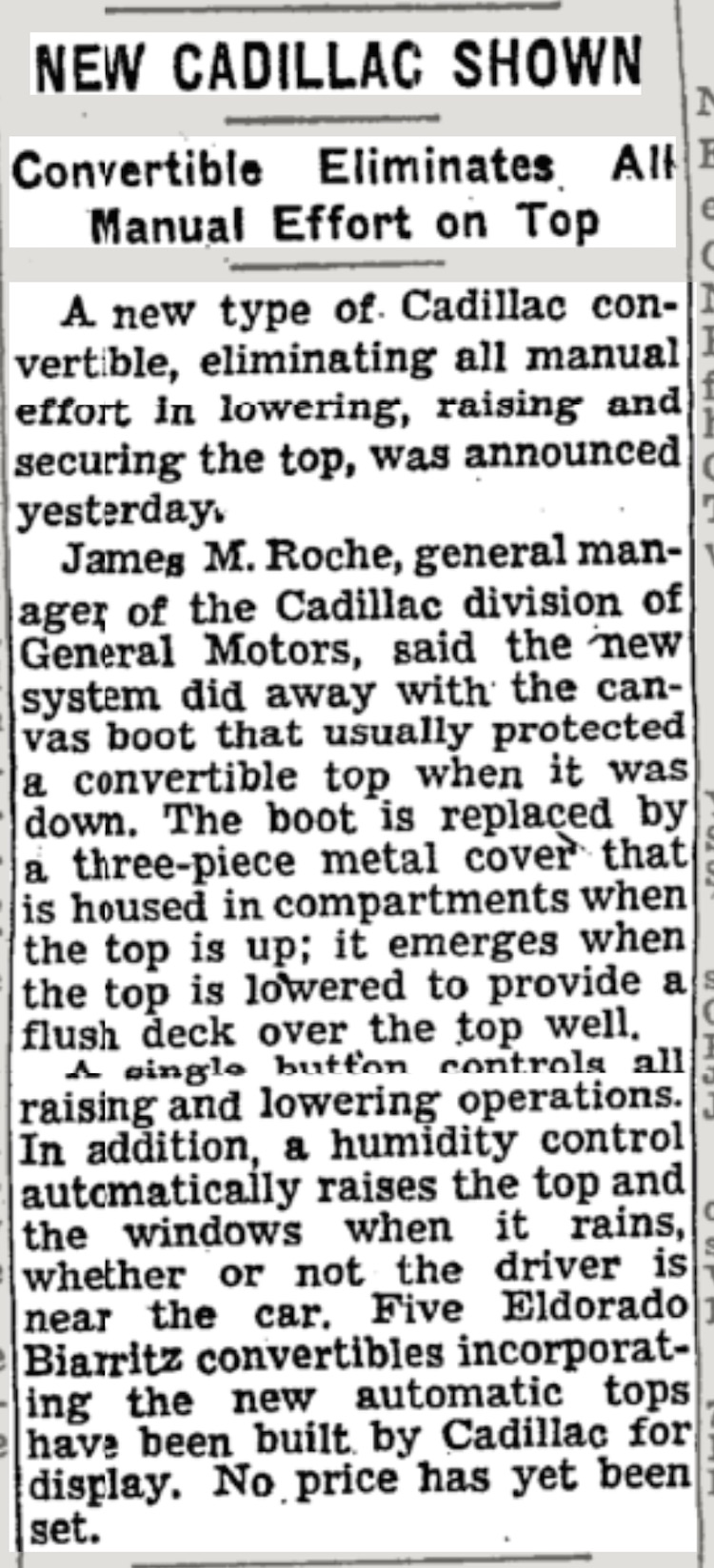 Case in point: Check out the November 19, 1957 issue of The New York Times, in which editors highlighted Cadillac's first automatic drop top.
The article, titled "New Cadillac Shown," reads:
"A new type of Cadillac convertible, eliminating all manual effort in lowering, raising and securing the top, was announced yesterday.
James M. Roche, general manager of the Cadillac division of General Motors, said the new system did away with the canvas boot that usually protected a convertible top when it was down. The boot is replaced by a three-piece metal cover that is housed in compartments when the top is up; it emerges when the top is lowered to provide a flush deck over the top well.
A single button controls all raising and lowering operations. In addition, a humidity control automatically raises the top and the windows when it rains, whether or not the driver is near the car. Five Eldorado Biarritz convertibles incorporating the new automatic tops have been built by Cadillac for display. No price has yet been set."
Convertible technology has come a long way since — largely spurred by innovative manufacturers like The Haartz Corporation, a world leader in highly engineered and uniquely designed convertible toppings.
Still, it's fun to look back and appreciate how it all started.