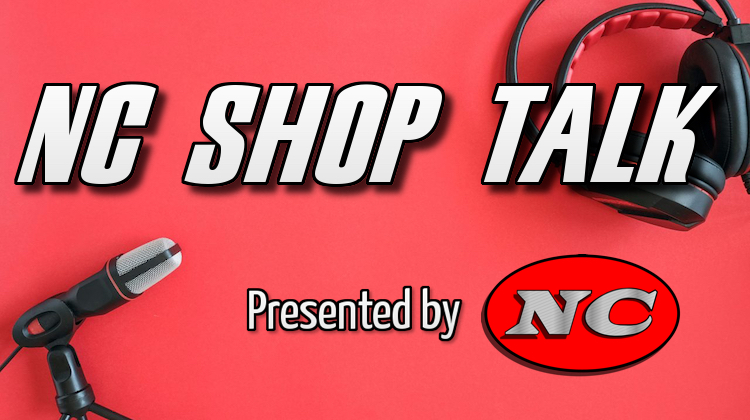 NC is launching a fun, educational, and groundbreaking podcast that's going to take you behind the scenes of some of the most well-known names and brands in the industry.
"If it's related to you picking up amazing tips, new vendors, and hearing us roast each other…we're getting into it. Absolutely nothing is off limits," said Mal Maher, CEO of NC Carpet Binding & Equipment.
Ever wonder how other trimmers learned the craft? What they do to land cool projects?  Where they get their design ideas from? Then you'll love "NC Shop Talk," the auto trim and upholstery industry's first podcast.
Mal will chat with elite trimmers and car builders from across the world about our unique craft and life in general. It'll be insightful, funny and most importantly raw and unfiltered.
The first episode, which airs in early May, will feature Dave Vos of Customs by Vos in Griffith, Indiana. "Dave is such an amazing talent and a ton of fun." Mal said. "He sets a high bar with his craftsmanship and I know he's the perfect fit for the first episode. I can tell you this, I'm not going to go easy on him."
One to two episodes will air each month, and will be available to stream on various formats, including Spotify, Apple Podcasts and Google Play. The Hog Ring will announce every new episode so you'll never miss it.
"NC Shop Talk is being professionally produced by one of the top podcast companies in the country," Mal said. "Give us a listen and help us grow this.  I'm no pro, so I'm just going to be myself.  Don't hesitate to send over feedback. We hope trimmers and car builders world-wide can learn from this and laugh a ton."
To learn more about NC Carpet Binding and Equipment, visit their website and follow them on Instagram and Facebook.