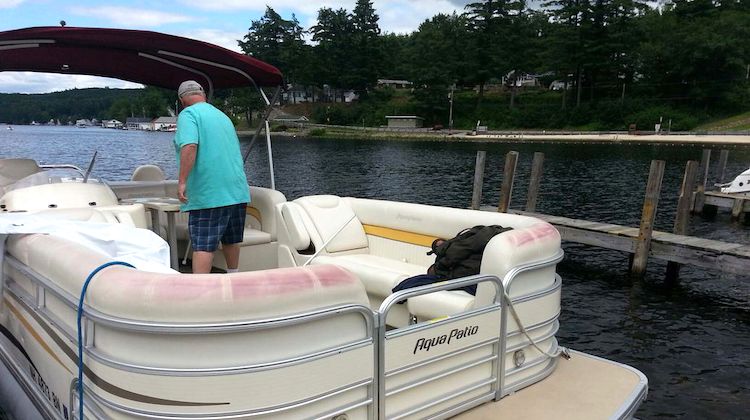 Shops that repair a lot of boats know how difficult it is to remove pink stains from marine upholstery. Fortunately, Miami Corporation published a guide to help trimmers and boat owners avoid them entirely.
Pink stains that form on marine upholstery aren't the result of mildew or mold. Rather, they're the byproduct of a bacterial microorganism called streptoverticillium reticulum.
It enters seat cushions through seams, clings onto the foam and eats plasticizers in the vinyl. The pink stains it leaves behind are its excrement, or poop, and they're incredibly difficult to remove.
Miami Corporation's guide explains what the bacteria is and where it's most likely to thrive. It also provides information on what products to use to prevent it — such as marine-grade wood, foam and vinyl. Special needles are also required to sew water-tight seams.
The one-page guide has lots of useful tips for trimmers and boat owners. Consider printing and sharing it with your marine clients.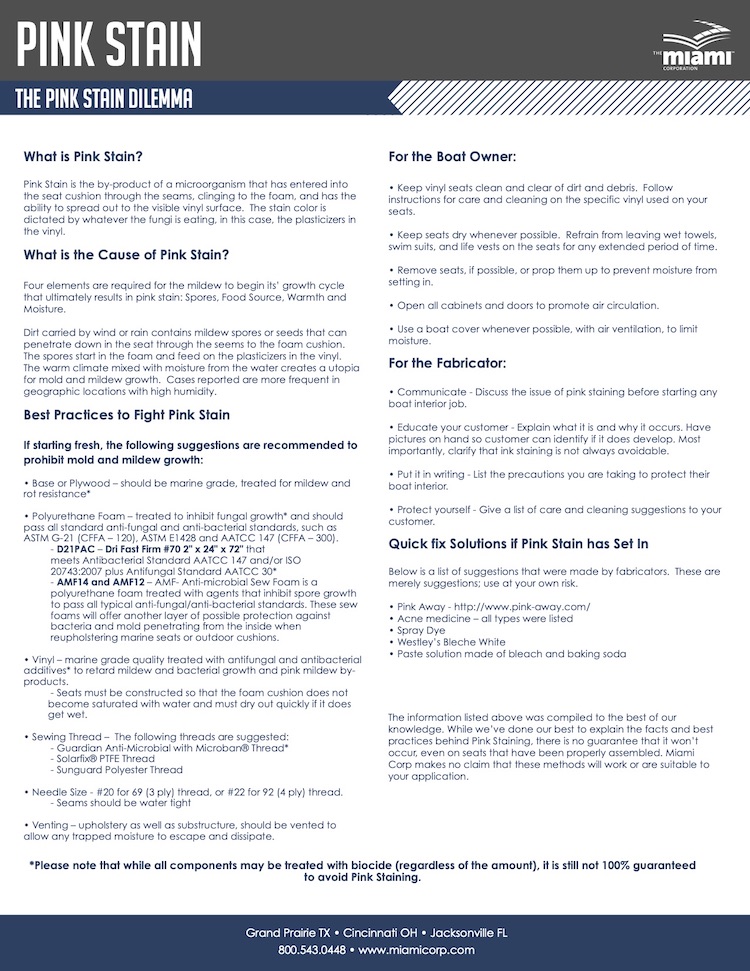 Download: To get a high-res version of the guide, click here.
To learn more about Miami Corporation, visit MiamiCorp.com and follow them on Instagram, Facebook and Twitter.