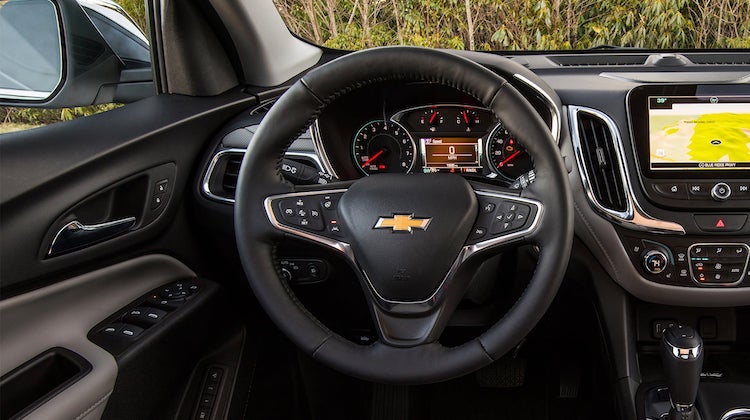 Thieves in the Detroit area are steeling Chevy Equinox and Malibu steering wheels for their airbags, and officials blame the coronavirus pandemic.
The thieves took 11 steering wheels in just the first three days of May, targeting auto shops and homes with cars parked out front.
One of the victims, an Eastpointe woman, said she was surprised that thieves targeted her steering wheel and nothing else.
"When I looked up, my driver's side rear window was broken, glass all over the place," she told Fox 2. "Not a big deal, I open the driver's side door and I had no steering wheel."
Local shops said they noticed an uptick in blackmarket airbag sales around the time factories slowed down due to the pandemic.
"That's when we noticed a lot more of them coming in. and with the shut down it's hard to get parts," said John Channell of Stan Yee Auto Repair.
It's a win-win for thieves and shady auto shops. The robbers sell the stolen goods to shops for $50 to $300. And the shops charge upwards of $2,000 to car owners to replace airbags and steering wheels.
"This is straight cash, you can take it to different shops that may be able to buy it," Channell added. "And (they will) give you cash for that immediately. Then, they will just put it into a car where this already happened."
Legitimate shops that want to help can't do much, as there's a shortage in parts. So when cars with missing steering wheels come in, they just sit and wait for parts on backorder.
Of course, airbag theft isn't new. About 50 thousand airbags are stolen every year in the United States, costing owners more than $50 million, according to National Insurance Crime Bureau.
As Detroit-area police search for the thieves, they're warning auto shops and people with garages to keep their cars locked away. If that's not possible, buy an anti-theft club that goes on the steering wheel. It might not stop a theft, but it could serve as a hassle and deterrent.