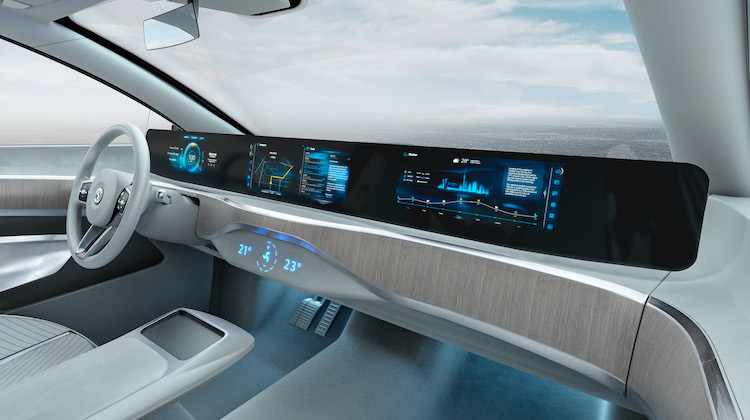 Continental's full-width, triple-screen display is going into mass production, signaling a new era in dashboard technology.
The German automotive supplier said a major automaker placed a billion-euro order for its pillar-to-pillar dashboard screen, which displays nearly every vehicle and infotainment function on a digital interface.
"Its launch in a high-volume production vehicle marks another milestone in the evolution of the car into a smart device as part of the internet of things," Continental said in a statement. "Whether it is navigation, warning signs, movies, news, social networks, office applications or booking apps to plan the route: Displayed across the entire width of the cockpit, the content is fully immersive and offers drivers and passengers a completely new user experience."
Dashboard screens have grown bigger over the years, but only concept vehicles have featured one this large. Now, it's becoming a reality.
Continental did not reveal which automaker placed the order, but said it will begin production in 2024.
In short, the supplier declared "the time of the classic dashboard is over."