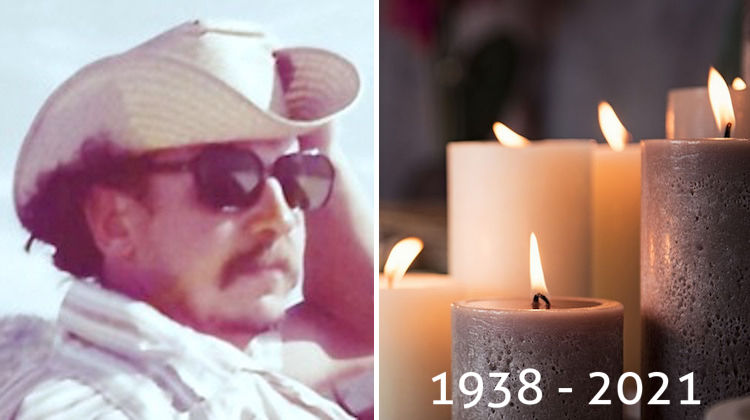 Trimmer Charles Eli Nation of Santa Barbara, California, has died at age 82.
Charles was born on October 28, 1938 in San Diego and raised in Portland, Oregon, as well as Grand Junction and Delta, Colorado. 
He learned the craft of auto upholstery from his father, who established Nation's Auto Trim in Grand Junction in the 1950s, before moving it to Santa Barbara in 1958. 
Charles and his brother Danny worked alongside their father in the family business, and eventually took over it when he retired.
The brothers worked side-by-side — and even employed all three of Charles' children — until they closed in 2015.
Charles was a lifelong auto racing enthusiast, and even formed a racing team with his father and brother in the 1960s. They raced dragsters under the team name "Black Jack" and later as the "Lavender Hill Mob." He was also a member of local Santa Barbara car club "The Chevrollers." 
In the 1970s, Charles began racing dirt bikes with the "Over-the-Hill Gang" and "Old Timers" motorcycle clubs.
Charles also loved boating, waterskiing, bowling, golf, cycling, running marathons, and manning the grill at family barbeques. 
Charles passed away on June 10, 2021. He is survived by his sons Mark and Matt; daughter Tracy; granddaughters Dana, Kendall and Taylor; grandson Todd; and brother Danny. 
"He will be remembered for his humor and lightheartedness, always coming up with hilarious one-liners," his obituary says. "His family thanks him for the many memories made over his lifetime, and will carry them in their hearts forever."
May he Rest In Peace.