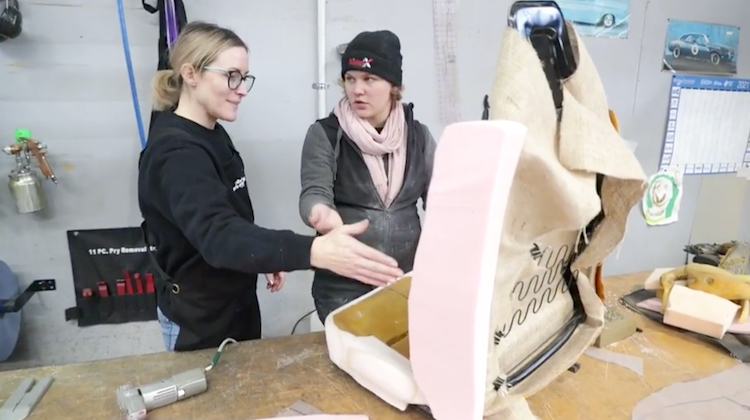 Auto upholstery is a male-dominated industry. But women are increasingly joining its ranks and standing out as creative and talented trimmers.
Hawke's Bay Today, a news station in New Zealand, recently profiled two women from Napier Auto Upholstery who never planned to work in auto upholstery, but quickly fell in love with the craft.
Bobbi-jo Wilkie, the shop manager, said she grew up working in her father's auto upholstery shop, but decided to pursue a career in fashion design after graduating from school. It wasn't until someone suggested that her skills could be applied to car interiors that she decided to give it a shot.
"Studying fashion we learned pattern making, sewing, all those things — and I already done them outside of that so it transferred easily into motor trimming," Bobbi-jo said
Tessa Paaymans, a young trimmer, was pursuing a career in filmmaking before her brother turned her on to auto upholstery. He heard a local shop was searching for someone who can sew, and suggested she apply.
Before applying, Tessa didn't even know auto upholstery was a career option. She said she'd love for other young people to find out too.
"We need it actually. It would be great to have young people getting involved with this trade. It's so much broader than motor trimming, it actually covers so many things."
To watch the full interview, click here.