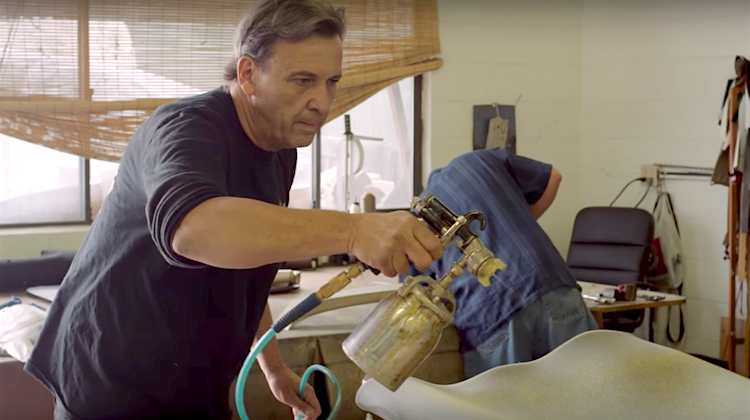 Veteran trimmer Luis Loyola of Loyola Auto Interiors in Gardena, California, was recently profiled in "The Craftsman Series," a collection of short videos highlighting skilled craftsmen in the automotive industry.
Hagerty Insurance Agency, which produces the series, has already featured a pinstriper, fabricator, detailer and woodworker. For upholstery, they chose to profile Luis, a talented trimmer and business owner with nearly 30 years of experience restoring automotive interiors.
In the video, Luis says: "I want my customers to see all the lines are straight and all the stitching is consistent. And we try to not let a car leave our shop unless we're really happy with it ourselves because then we know the customer is going to be happy. But I just want them to appreciate how much time and effort goes into something that we take pride in. Because we know if we're happy with it, they're going to be really happy."
Kudos to Luis for representing our industry with class, and Hagerty for recognizing auto upholstery as a specialized and worthwhile craft. It's great to see our line of work get the respect it deserves.