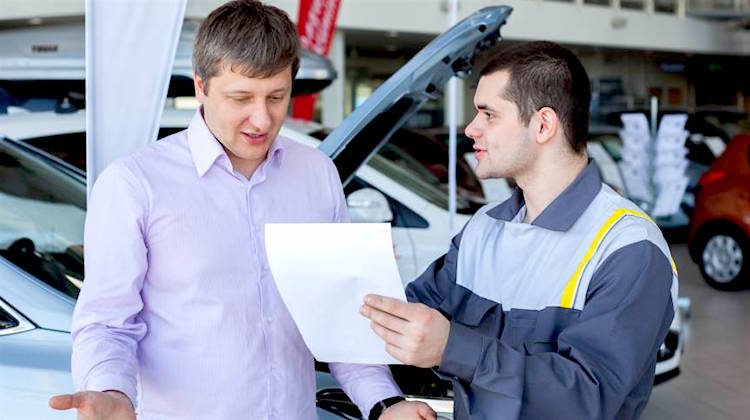 Most clients are pleasant and easy to work with. But there are some who will be a straight-up pain in the ass.
You know the type: They're unreasonable, expect the impossible right away, and aren't willing to pay a fair price.
Fortunately, you can save yourself a lot of grief by identifying these clients early on, and deciding whether to turn them away or take precautions to ensure they don't drive you nuts.
Here are some telltale signs of pain-in-the-ass clients:
1. They complain about another shop's work
If the previous work was shoddy, it's totally understandable. But if the job looks good to you, then chances are you're dealing with a client who can't be satisfied.
No matter how well you execute the project, he's going to find something to complain about — and might even leave you a bad online review.
2. They boast about bringing you lots of future work
How many times have you heard this b.s. line? "I have a full restoration project coming up. Give me a good price now and I'll bring it to you."
Spoiler alert: He's not bringing you more work. He's trying to scam a discount. Don't fall for it. Charge him your regular rate.
3. They want to barter services
Nine times out of 10, this client will offer to seal coat your driveway or silver coat your roof.
Avoid bartering like the plague. It's a hassle and chances are one of you will feel like he got screwed. Bartering should be reserved for only those with whom you have a long and trusted relationship.
4. They offer to do half the work to save money
This isn't always bad. For example, if a client pulls his headliner board out and brings it to me to cover before he reinstalls it, I'm more than happy to oblige.
But if he's wanting to disassemble a convertible top, I pass. After all, there's no telling what hardware he might break or lose in the process.
5. They insist you can keep the car for as long as you want
On the surface, this sounds like a good thing. But it can also be a trap, as some classic car owners are looking for free storage for their vehicles.
To avoid this problem, tell customers that vehicles need to be picked up within 10 days of completion. Otherwise you could be stuck storing a car that's taking up valuable space in your garage.
Did we miss any? Share your thoughts in the comments section below.