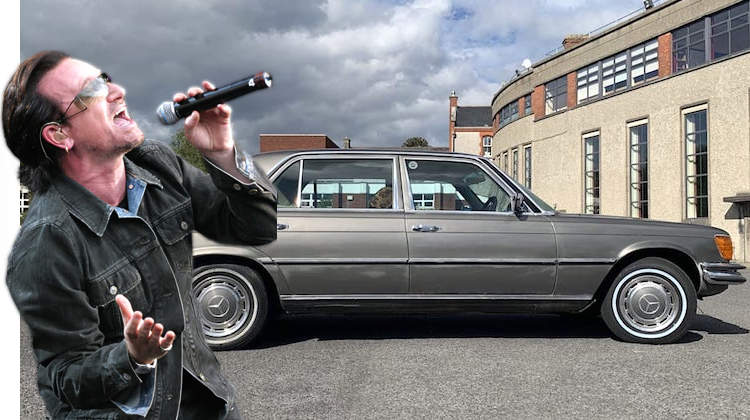 Looking for a car and still haven't found what you're looking for? How about Bono's 1980 Mercedes 450 SEL?
The car, once owned by U2's lead singer, is being offered by British auction house Car & Classic. Bono reportedly purchased it to celebrate the release of "Boy," the band's debut album.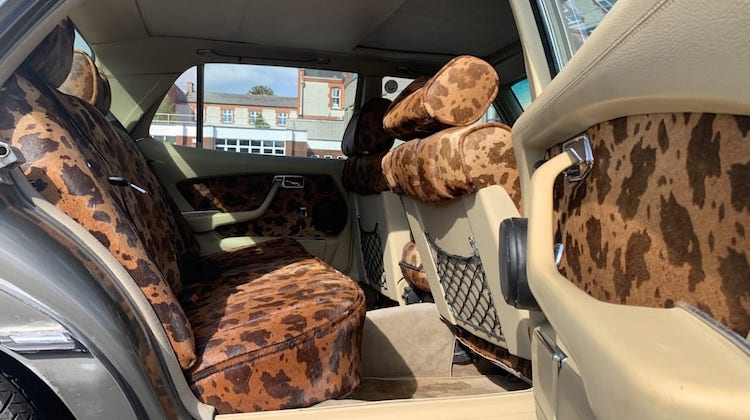 In true rock start fashion, Bono bought a top-of-the-line S-Class and tricked it out with some custom upgrades.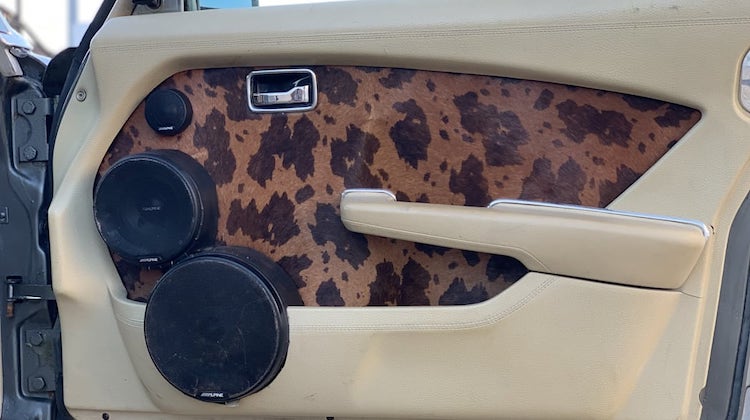 Car and Classic says he spent about $16,500 to install a sound system that includes massive Alpine speakers embedded in each door panel, a graphic equalizer on the dash, four amplifiers in the trunk, and a cassette player. The system was so powerful that Bono had to carry a fire extinguisher everywhere he drove, and it's still in the car.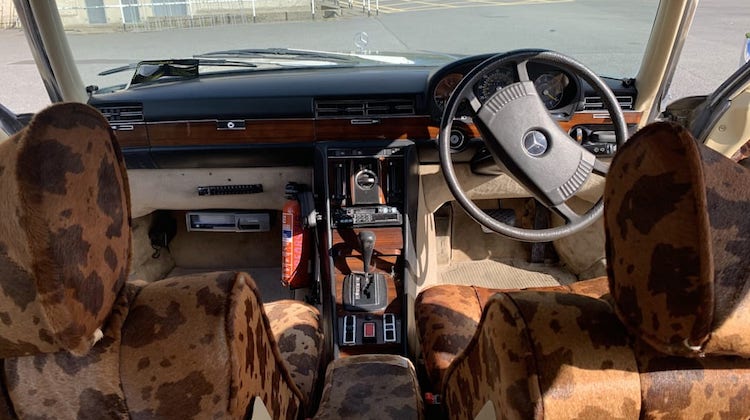 But the most interesting thing about the Benz is the custom upholstery on its seats, door panels and rear deck, which is made from a weird cowhide-like fabric.
Bono might argue that's even better than the real thing, but we think it looks ugly as hell.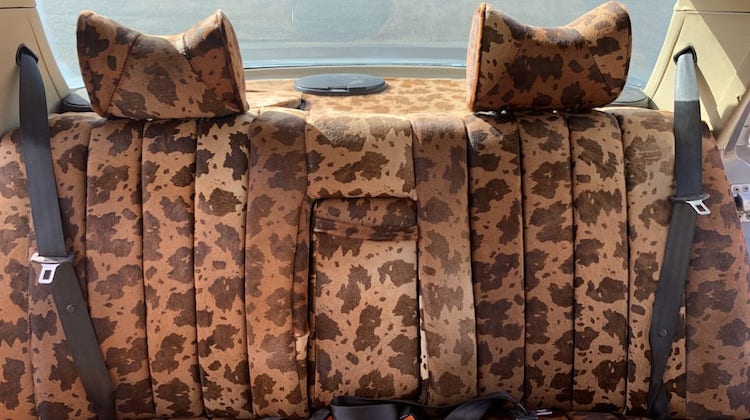 Then again, 80's rock stars are celebrated for their gaudy taste.
Interested? The online auction ends on July 25. You can bid here.