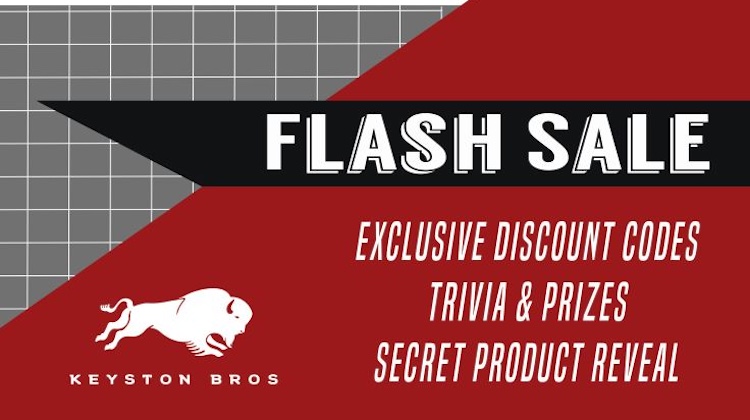 Tune in to Keyston Bros' Facebook page on Wednesday for their monthly "Here Today, Gone Tomorrow" flash sale.
Every third Wednesday of the month, Keyston Bros goes live at 1:00 pm ET to announce which product will be on "super sale" for a limited time.
"Join us to learn about great products, receive big discounts and win cool prizes," said Madison Daniel, marketing coordinator for Keyston. "Our monthly 'Here Today, Gone Tomorrow' event is loads of fun."
Everyone who watches live will receive an early bird discount code to use while shopping online or to mention in-store for a few days post-live. There's also trivia, prizes and a raffle to win a Visa gift card.
Many times, Keyston will invite a special guest or vendor to participate in the fun. Last month, HushMat joined to talk about their noise canceling and thermal reducing products, and answer questions.
The "Here Today, Gone Tomorrow" event will be held on Wednesday, July 21 at 1:00 pm ET on Facebook Live.
"You can tune in on your smart phone while working in the shop," said Daniel. "This way it's convenient and fun."
Founded in 1868, Keyston Bros is one of North America's leading suppliers and innovators of fabrics, vinyls, leathers and textiles. They serve numerous markets, including automotive and marine. With 20 warehouses and branches across the United States, there's always a Keyston Bros location close by.
To learn more about Keyston Bros, and create a shop account, visit keystonbros.com and follow them on Facebook and Instagram.