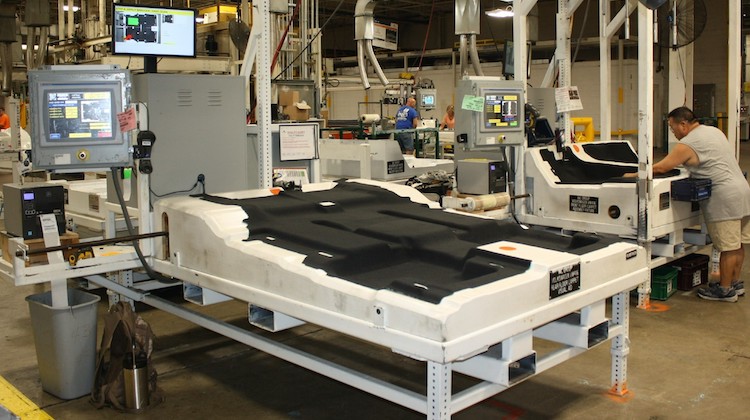 Auto interior supplier Auria is expanding is operation in Spartanburg, South Carolina — creating 103 new jobs in the process.
Auria manufactures soft trim products for vehicle interiors, including molded flooring, trunk lining and soundproofing. Their customers include BMW, Rolls-Royce, Porsche, Ford, Jeep and many other automakers.
The manufacturer currently operates an 85,000-square-foot plant in Spartanburg, which employs about 100 people. To meet growing demand, it's investing $12.4 million to expand the plant and double its workforce.
The expansion will take place over two years.
"We are proud to be able to grow our business and build on our future at the Spartanburg plant," Mike Van Booven, Auria's vice president of operations, said in a press release. "We know we can continue to count on Spartanburg's talented, dedicated workforce to help us deliver best-in-class automotive products to our customers."
State and local officials welcomed news of the expansion. "Auria's decision to expand its footprint in Spartanburg County through a $12.4 million investment and 103 new jobs will deliver a significant economic impact to the entire region. We thank Auria for their commitment to South Carolina and look forward to their future success," Gov. Henry McMaster said in a statement.
Auria Solutions Ltd. is owned by Shanghai Shenda Co. Ltd. and International Automotive Components Group. It has locations in Asia, Europe and North America, including 10 U.S. cities.
To apply for open positions, visit auriasolutions.com/careers.