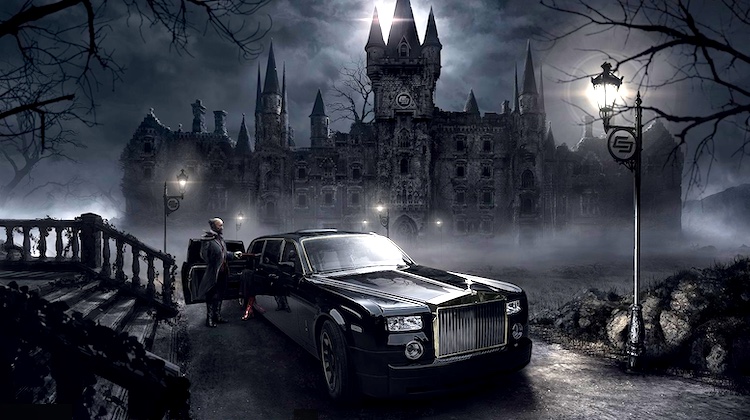 Carlex Design is, without a doubt, one of the most innovative auto upholstery shops in the world – turning out projects that consistently challenge traditional notions of what vehicle interiors are supposed to look and feel like. Their eerie Rolls-Royce Phantom, designed in partnership with 20-year-old art student Jakub Kowalcyzk, is no different.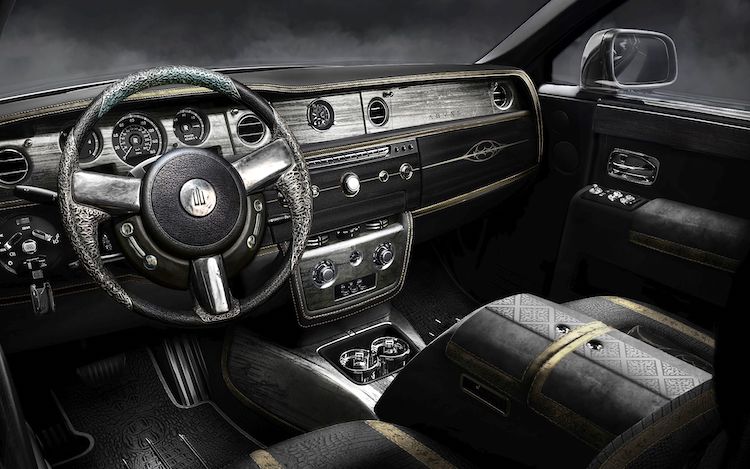 Dubbed the Phantom Abyss, this one-off Rolls-Royce is intended to evoke feelings of both terror and awe. Carlex Design explains:
"This time Carlex Design transfers you into the era of gothic mysteries. Our alchemists and sorcerers locked themselves inside the RR Phantom extended, whose spirit fills our design studio. Inspired by the magic, ghosts and Gothic architecture, we are pleased to take you on a journey into the interior where you'll be able to feel a real thrill of excitement. […]
We went on a journey into the gloomy Gothic. The era which was rich in lots and lots of details like the Gothic curves patterns, which perfectly fit to the idea of building a super- luxury interior for the extended version of RR Phantom.
Our main goal was to build a specific climate, so unusual for the interior of a vehicle to make it possible to contemplate and discover new details, textures and shapes of the interior on daily basis."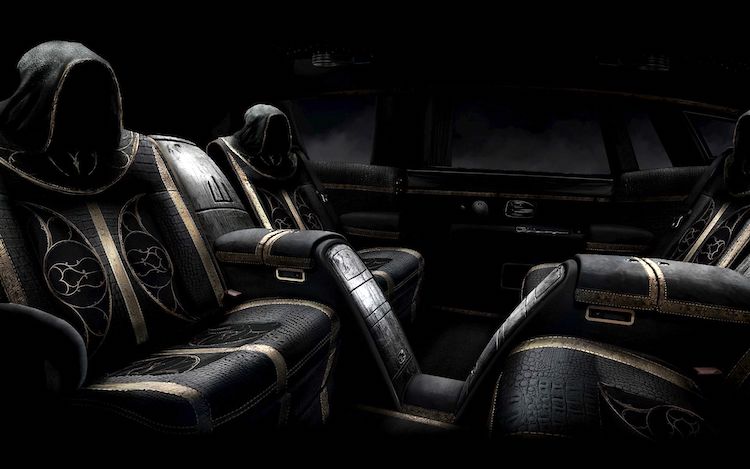 The project took an extraordinary amount to time and patience. The steering wheel alone took nine months to complete, mostly because of its hand carved silver trim.
But the feature we're most excited about is the Abyss' wicked grim reaper headrests, which are just bad ass.
While it's not clear who commissioned this terrifying project, we wouldn't be surprised it was Dracula himself. After all, Carlex Design is based in Eastern Europe…
To learn more about the Rolls-Royce Phantom Abyss, visit Carlex Design.