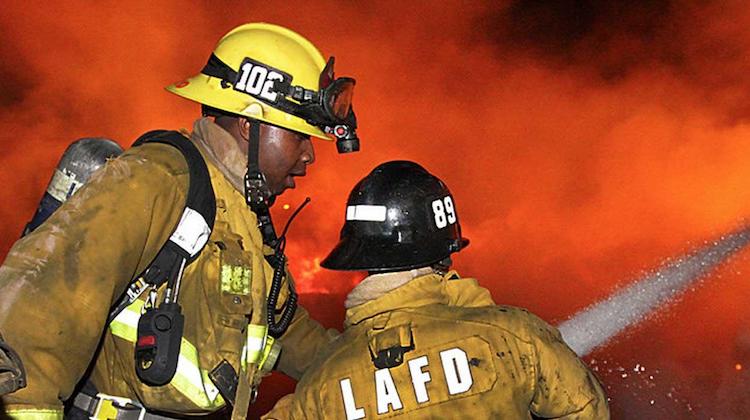 An auto upholstery shop in Hawthorne, California, was damaged in a two-alarm fire.
The Los Angeles County Fire Department responded to reports of a large fire at an automotive business on the 13200 block of Prairie Avenue on the evening of March 12. The business was not named, but local media identified it as an auto upholstery shop.
About 100 firefighters were dispatched to the scene, according to Melanie Flores, Los Angeles County Fire Department Dispatch Supervisor. They extinguished the flames, but not before it engulfed the roof.
A video of the fire showed large billows of black smoke quickly rising into the sky.
There were no reports of injuries, and it was not immediately clear what started the fire. Officials are investigating.