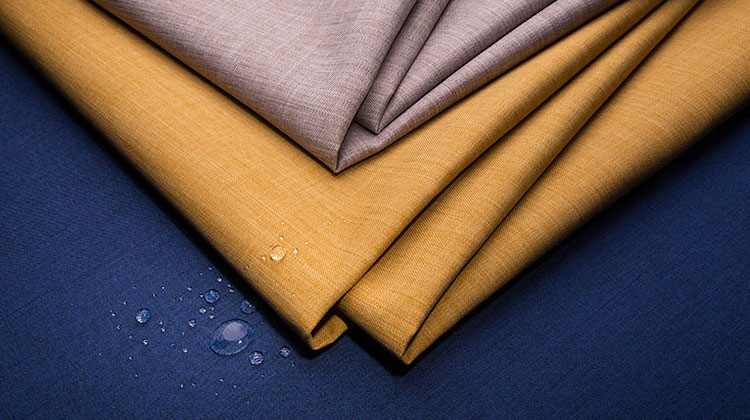 California Gov. Gavin Newsom just signed into law a bill banning the use of PFAS, or "forever chemicals," in many textiles — a first in the United States.
PFAS (perfluoroalkyl and polyfluoroalkyl substances) are man-made chemicals that have been used in consumer products, including textiles, since the 1940s, and have been linked to cancer, liver and kidney damage, and suppressed immunity.
"During production and use, PFAS can migrate into the soil, water, and air. Most PFAS do not break down, so they remain in the environment," according to the Agency for Toxic Substances and Disease Registry (ATSDR). "Because of their widespread use and their persistence in the environment, PFAS are found in the blood of people and animals all over the world and are present at low levels in a variety of food products and in the environment. Some PFAS can build up in people and animals with repeated exposure over time."
"Scientific studies have shown that exposure to some PFAS in the environment may be linked to harmful health effects in humans and animals," ATSDR added.
Assembly Bill 1817, the Safer Clothes and Textiles Act, aims to protect people's health and the environment by banning PFAS in most textiles by 2025. Textiles that are permitted to retain PFAS will be required to disclose their presence on labels.
What's more, the new law requires manufacturers to use the least toxic alternative as they move away from PFAS.
"Californians across the spectrum overwhelmingly support getting PFAS out of everyday products like clothes and textiles," said Avinash Kar, a senior attorney and director of the Health & Food program at Natural Resources Defense Council. "By making AB 1817 California law, the governor and the legislature are helping to protect the health and environment of Californians and beyond."
The ban will impact a range of industries, including auto upholstery. However, some textile manufacturers are already taking precautions.
In September, Haartz Corporation announced that it is cutting PFAS chemicals from its finishing process. Instead, it is partnering with Green Theme Technologies Inc. (GTT) to enhance the performance of durable water repellent (DWR) finishes and make their topping products safer for people and the environment.
"We're dedicated to providing eco-friendly materials to the automotive industry. It's critical to everyone's future," Matt Williams, Vice President of Global Automotive Exteriors & New Markets at Haartz, told us at the time.
As more states pass laws to ban PFAS, other manufacturers will haver to follow Haartz's lead. Similar laws are already being considered in New York and Washington.