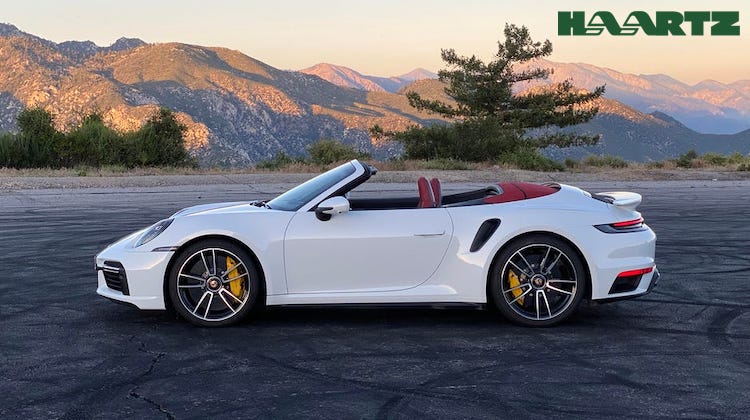 Haartz Corporation is partnering with Green Theme Technologies Inc. (GTT) to enhance the performance of durable water repellent (DWR) finishes and make their topping products safer for the environment.
They're doing it by licensing GTT's EMPEL technology, a PFAS-free textile finishing process. EMPEL uses "clean chemistry" to eliminate harmful chemicals from all levels of textile fishing, including per- and polyfluoroalkyl substances (PFAS), without the use of water.
Using this process, Haartz can apply a wide variety of finishes to its topping — including Durable Water Repellent, Anti-Wicking, Durable Stain Release and more.
"EMPEL presents endless possibilities for the future of textile manufacturing, with applications ranging from clothing to furniture and beyond," said Matt Williams, Vice President of Global Automotive Exteriors & New Markets at Haartz.
"We continually push our manufacturing boundaries to bring the cleanest, highest performance products to market. Just as we have done throughout our long history serving automotive markets, we're approaching this unique problem with a sustainable solution and looking forward to bringing this new enhanced technology with a lower carbon footprint to US manufacturing."
Haartz holds the only US license for EMPEL. No other convertible topping will be made using this eco-friendly finishing process.
But that's not really a surprise, as Haartz has been on the forefront of sustainable manufacturing for years. They've eliminated chemical finishes containing perfluorooctanoic acid (PFOA) and introduced bio-based ingredients into the manufacturing of PVC materials, among other impressive developments.
"We're dedicated to providing eco-friendly materials to the automotive industry," said Williams. "It's critical to everyone's future."
The Haartz Corporation is a world leader in highly engineered and uniquely designed convertible toppings. To learn more about Haartz, visit Haartz.com and follow them on Facebook, Twitter and Instagram.
Related Stories: